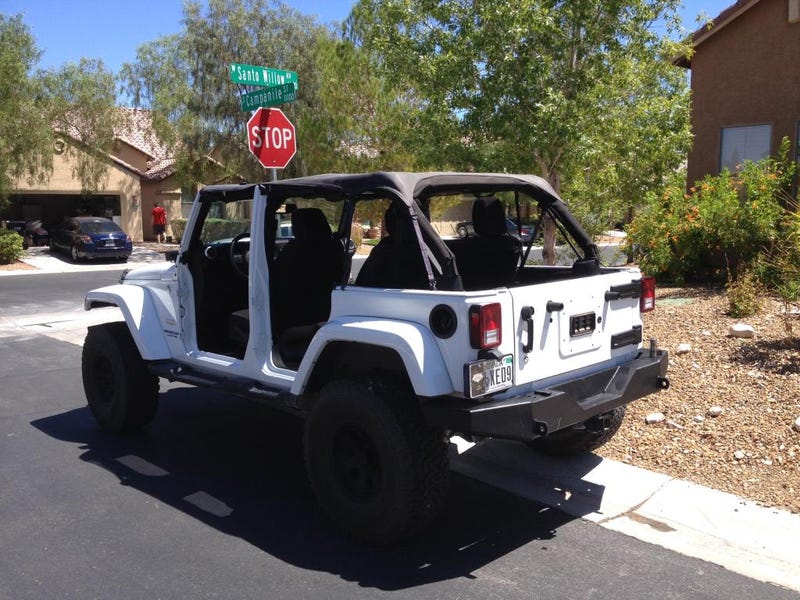 Starting working on the new tire carrier. Got the gerry can mounts welded and the top bracket for the basket (I'll probably end up making the basket 2 weekends from now).
Bed lined it all up
I also got the winch mounted, but ran into a problem. The bumper actually blocks the lever that engages the clutch from moving. It's stuck in the disengaged position. I need to call the manufacturer to see if I can clock the clutch ring, otherwise I am going to have to jimmy rig something. I also haven't yet run power but am waiting to do so until after I fix the clutch thing.
And I got my OTRATTW switches mounted and half way wired, however, after spending 4 hours dismantling my dashboard only to find out that every plug I tested was 12v always on or <1v signal source I get fed up and decided I have to do more research and probably make some custom electronics so that these are not always on sources. But they sure do look nice...