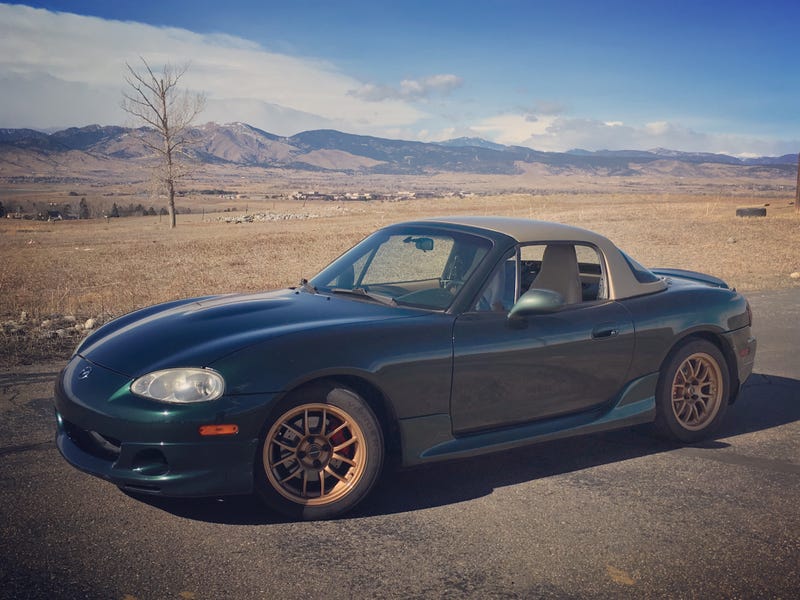 Weight reductions total 47.1 lbs:

15x8 6UL wheels: -15.6 lbs
Wilwood BBK: -14 lbs

Ohlins DFV coilovers: -5 lbs
Lightweight battery: -5 lbs
Windblocker delete: -4 lbs
Sun visor delete: -2 lbs
Head unit upgrade: -1.5 lbs
Weight additions:
So, with the hardtop on, she weighs 2269 lbs.
Hardtopless, she's at 2224 lbs. I could get her under 2200 if I decide to remove the air conditioning I never use.
Coupled with the dyno run I did a few years ago (110 hp/100 tq), the Miata at a mile above sea level boasts a hilarious power-to-weight ratio of 20.62/20.21 pounds-per-hp (with/without hardtop).
Once I get the turbo manifold & external wastegate installed on the GTX later this month, I'll weigh it, too.
Twitter & Instagram: @MarquetteLa
Wheelwell Garage