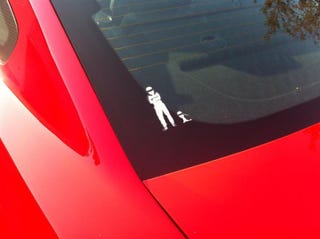 I figured I'd introduce myself a little and give you all a chance to know a bit about this Jalop, before I start posting more on here.
I am Upshift (Shocking, I know!), a young Canadian man in his mid-20s who works on computers for a living but lives to enjoy everything that is automotive or otherwise powered by an ICE. I call the National Capital Region my home. This is where I live, work, enjoy summer drives and do some winter wonderland hooning. I also only own manual transmission cars. My girlfriend is also part of the stick driving crowd, I will marry her someday!
I own two cars, both of which I consider to have some jalop cred. There are more enthusiast-grade cars out there, but I still think they hit the right notes, at least for moi!
The Toy
What it is: 2012 Mustang 3.7L V6 with a 6-speed manual transmission. I call her Athena, a quick Google search on ancient Greek mythology will explain why. She currently has 47,000 miles on the clock. Used to be my daily driver, but is now a weekend driver that will only be driven in summer months as well as my drag strip warrior.
Why I bought it: Starting price, at the time, of $23,000(before options, fees and taxes) for a 305hp RWD manual sports car is a damn good deal in Canada. She cost me $32k all in pretty much (Almost*) fully loaded with the luxury options. For reference, this is what it would cost me for a Honda Civic Si or a ToyoBaru twin all in, is cheaper than a mazdaspeed 3 and a heck of a lot less expensive than a VW GTi with similar equipment, which gets awefully close to the $40k mark and V8 musclecar territory. Yes I call it a sports car, it's rear-wheel drive, lighter than all the other pony cars and has handling, reflexes and turn-in like you would not believe. It's one of those "you need to try one to believe it". She's a real blast!
*The leather option was 1800$ just for the material, so I opted out. Bought the take-offs from a well-known Mustang tuning company on e-bay for 1/4 of the price and have done 3 out of 4 seats myself so far. Sadly, I never find the time to do the driver's chair.
Mods: An e-mail engine computer tune from a reputable specialty mustang shop, a Cold Air Intake and a Borla cat-back exhaust (zero power gains, but the sound!). Interior
The Daily Driver
What it is: 2013 Honda Fit LX with a 5-speed manual transmission. Has about 5000 miles. This is my new daily/winter driver.
Why I bought it: Winning every single comparison test in it's class and getting stellar reviews from all the major automotive publications is very convincing. Winning a spot on Car and Driver's 10 Best cars every year since it's introduction is also eye-opening. I always read about how it was the sportiest drive of it's class, and I can attest to this after test driving every subcompact in the market and then getting behind the wheel of this one. Having the most cargo space, the second best reliability record (after the immortal Yaris) and amazing resale value was the cherry on top. It's a real blast to drive in the city. Also 5-door hatchback is a good reason in my book.
Mods: None and it will stay that way.
What kind of posts to expect from me
Anything! It will usually be car related, however. It could range from random finds in the NCR, to track videos, to more educational content or even just random blurbs of thought I may just feel like sharing, like driving adventures or automotive ideas. Maybe even a few how-to's.
This is all I can think of for now. If you have more questions, or have any comments, feel free to sound off below!