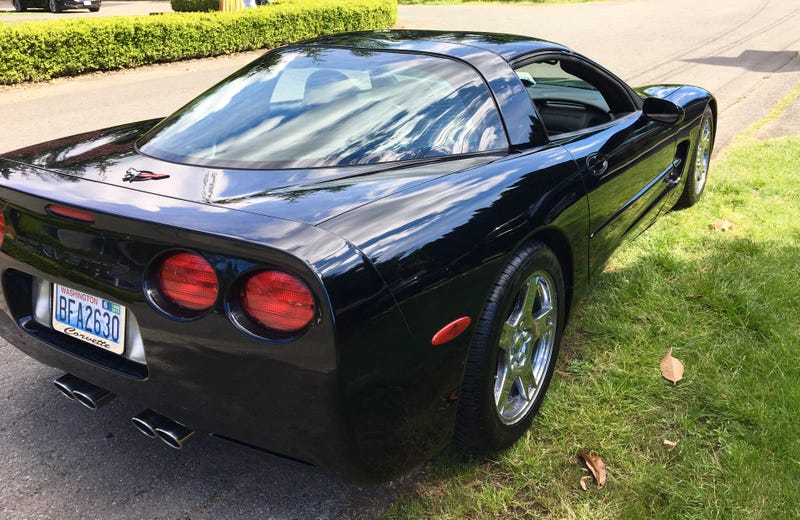 My dad picked up a 97 C5 for a combo Fathers Day / 70th birthday.
Black on black with a little under 100k on the clock. It's auto but it pulls real hard. Needs a little work. Fog lights don't work and parking brake is non functional. It's got a horribly aged clear bra on the front that is coming off right quick.
We've clay barred, waxed the outside and detailed and conditioned the leather. The stock chrome wheels were horribly pitted so yesterday it got new shoes.
I'm really happy for him. The last couple years have been tough for him. He lost a spouse and came to grips with the fact that he can't ride his Harley anymore. 35 years in the fire department takes its toll on the body. He's my dad and my best friend and I look forward to wrenching on it with him and my son.