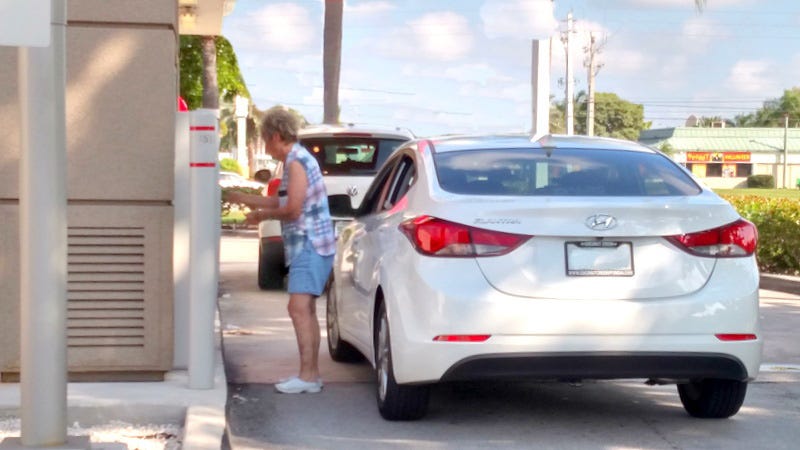 I wrote a week ago about how Chrysler might offer you a $200 rebate if you're willing to waive your rights to sue them in the future. As you might guess I am against it. Now, you can hear me explain it in podcast form.
Next time you are car buying, read everything they put in front of you before you sign it. It might be that the $200 in "factory" money you are getting comes with some restrictive strings attached. And if you choose not to read what you sign, then that's on you.
But now I must point out (and thank you for) this: My pod/videocast is now entering its second year. In honor of this, I have a new logo. And, in the last 52 weeks, Lehto's Law has logged over 100,000 cumulative views and listens on the various platforms. Who knows what the coming year will bring?
That year starts now. Here is the audio:
And the video:
Oh, the driver in the top pic? Just a little confused on how drive-through banking works. She can only manage "Drive up and park banking" at this point.

Follow me on Twitter: @stevelehto
Hear my podcast on iTunes: Lehto's Law
Steve Lehto has been practicing law for 24 years, almost exclusively in consumer protection and Michigan lemon law. He wrote The Lemon Law Bible and Chrysler's Turbine Car: The Rise and Fall of Detroit's Coolest Creation.
This website may supply general information about the law but it is for informational purposes only. This does not create an attorney-client relationship and is not meant to constitute legal advice, so the good news is we're not billing you by the hour for reading this. The bad news is that you shouldn't act upon any of the information without consulting a qualified professional attorney who will, probably, bill you by the hour.