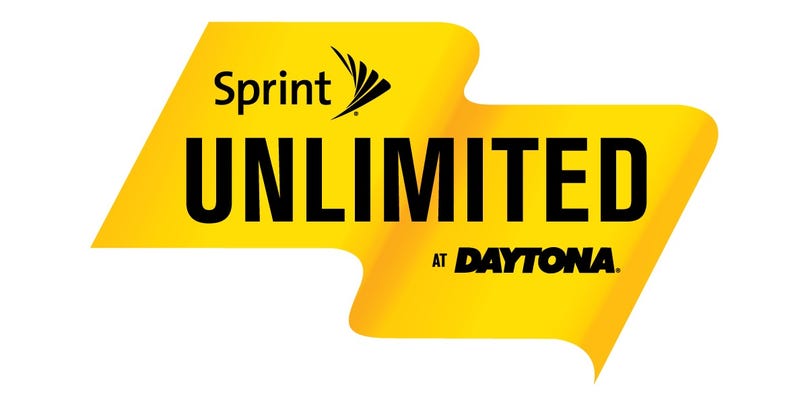 The official start of the 2014 Sprint Cup Series season isn't until next weekend with the running of the Daytona 500, but this weekend marks the unofficial start as the Sprint Unlimited gives 2013 polesitters and former Unlimited/Bud Shootout/Busch Clash champions an extra opportunity during Speedweeks to all wreck each other!
Twenty drivers are eligible to run the race, (17 through winning poles, 3 by being former winners), and 18 have entered. Ken Schrader and Mark Martin are the two not running, and Mark's absence is notable in that he holds the record for the most Unlimited starts with 24 (1982, 1989-2008, 2010-11, 2013).
If Terry Labonte and the #32 Go FAS Racing team decide to start and park again this year (yes, they pulled a start-and-park in a season-opening exhibition race) then the competitive field will consist of 17 teams.
There's 9 former winners in the field, including 5 multiple time winners. Kevin Harvick and Tony Stewart's 3 wins tie them with Dale Jarrett for 2nd all time, and a win by either would put them into sole possession of 2nd and 2 wins back of Dale Earnhardt's record of 6 Unlimited wins. Stewart stands out as not just the best active driver in the Unlimited but 2nd all time based on overall stats; his 10 top 5's and 119 laps led rank 2nd all time while his 4.7 average finish is 2nd only to Earnhardt among drivers with 10 or more starts. Harvick is the defending race winner and stands to become the first driver to win back-to-back Unlimiteds twice and make it 4 wins in the last 6 seasons (2009-10) which might be enough to leapfrog Stewart on the all time Unlimited power rankings.
Dale Earnhardt Jr.'s always a favorite to win at Daytona, even though his 2008 Unlimited win is his only Cup win at the track since he won the Daytona 500 back in 2004. And his track record in the Unlimited since that '08 win has consisted of 2 finishes of 11th and 8th and 3 wrecks (15.2 average finish).
Nine drivers will attempt to become the 21st different driver to win the Unlimited, including 2 sophomore drivers who won poles as rookies in 2013. Danica Patrick and Ricky Stenhouse Jr., who are also the only Unlimited debutants this year. Dale Earnhardt (1980), Jeff Gordon (1994), Dale Jarrett (1996) and Denny Hamlin (2006, only rookie to win), are the only ones to date who've won in their first Unlimited start (not counting the inaugural event), and of course another plate track race gives Danica another one of her best chances of becoming the first female driver to win a NASCAR national touring series race. Even if it doesn't count as an actual win.
Three drivers will make their debuts for their new organizations for 2014: Kevin Harvick (#4) and Kurt Busch (#41) for Stewart Haas Racing, and Ryan Newman (#31) for Richard Childress Racing. Bobby Allison in 1982 with DiGard, Neil Bonnett in 1983 with Junior Johnson, and Dale Earnhardt Jr. in 2008 with Hendrick Motorsports are the only prior 3 who've won the Unlimited in their debuts with a new team. With Kurt being a former Unlimited winner (2011), Ryan Newman being a former Daytona 500 winner (2008), and Harvick being Harvick, there's a reasonable chance that one of them will make it 4.
As the first restrictor plate track race of the season, the Unlimited's where we get to see the debut of new rules packages. The rear spoilers have had half an inch added to them for 2014 in the plate races, up to 5" from 4.5" in 2013. The extra downforce is so the cars will be more stable in the pack, so we'll get to see how much, if any, it'll affect the on-track product.
Other notes:
Brad Keselowski only has one prior Unlimited start, a 4th place finish in 2012, but has 2 wins in 10 Talladega starts (14.2 avg fin) and finished 4th in last year's Daytona 500. So he'll be in the mix to get Ford their first Unlimited win since Dale Jarrett won for Yates Racing in 2004.
Jeff Gordon leads all drivers in the race with 20 Unlimited starts, but his 2 wins came back in the Busch Clash days in 1994 and 1997. He finished runner-up in 2000 and 2003 but in the last 8 races he has a best finish of 4th and an 11.8 avg fin.
Hurting Ford's chances of an Unlimited win is that Joey Logano (14.8 in 5 starts) and Carl Edwards (13.5 in 7 starts) rank in the bottom two among this year's drivers in average finish. Carl's had 2 DNF's but that includes a crash in 2010 after leading 42 laps, while Logano finished 3rd in last year's race in his Penske Racing debut.
Matt Kenseth is a two time Daytona 500 winner and has 3 restricor plate wins total in his career, but his best Unlimited finish was 3rd in his first start back in 2003; since then his best finish is 5th (2013) with an 11.5 avg fin.