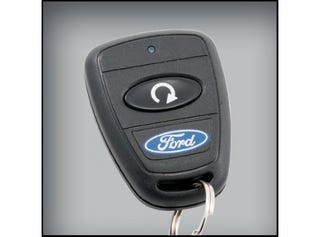 Something tells me instead of integrating the remote start on the Fusion into the switchblade key, we'll be getting this ugly one-button key fob for it as well as the normal key.
Which makes zero sense since it looks like there's a place on the switchblade for a remote start button.
I could be wrong, but I have yet to find a picture of a key for a a non-push button start Fusion that has remote start built in.