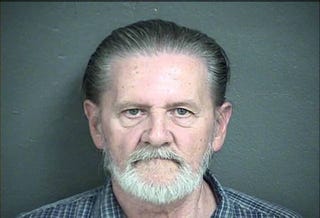 Add this to the list of greatest news article headlines of all time: "Kansas husband who robbed bank to avoid wife sentenced to home confinement" He does not look happy.
KANSAS CITY, Kan. – A 70-year-old man who said he robbed a Kansas City, Kansas, bank so he could get away from his wife blamed his actions on depression.

A federal judge on Tuesday sentenced Lawrence John Ripple to home confinement and three years of supervised probation.