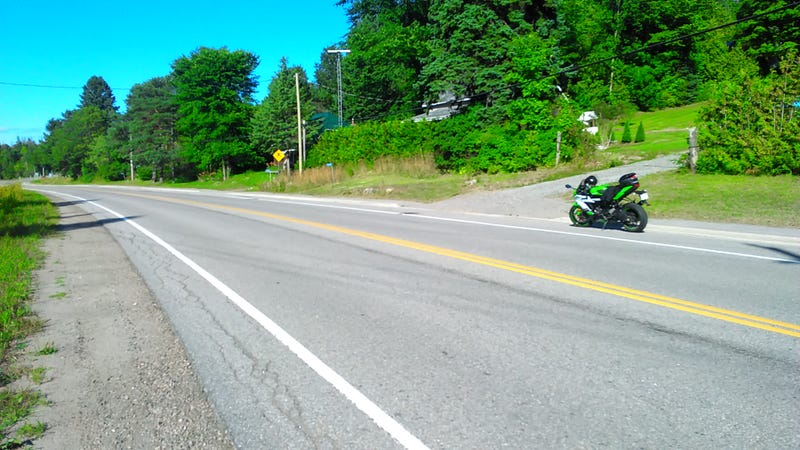 It was long, somewhat hard, and very fun. Phrasing! A total of 550 km and lots of twisties. Route map after the jump.
This Monday is Civic Holiday up here in Canuckistan so what better thing to do with the long weekend then get away for a bit? I took off around noon in hopes of avoiding a morning rush of cottage-goers and the cops.
I ended up doing this loop (start/finish at point D) which Google assures me is 240 km. It was my first time taking the ZX-6 on actual twisties and I got to try out my corner control. I hope to do an introductory track class in September so it was good to get familiar with the bike.
Here are the two other pics I took. They're both in the Kawartha Lakes region of Ontario... a very typical scene for the area. Still nice though!