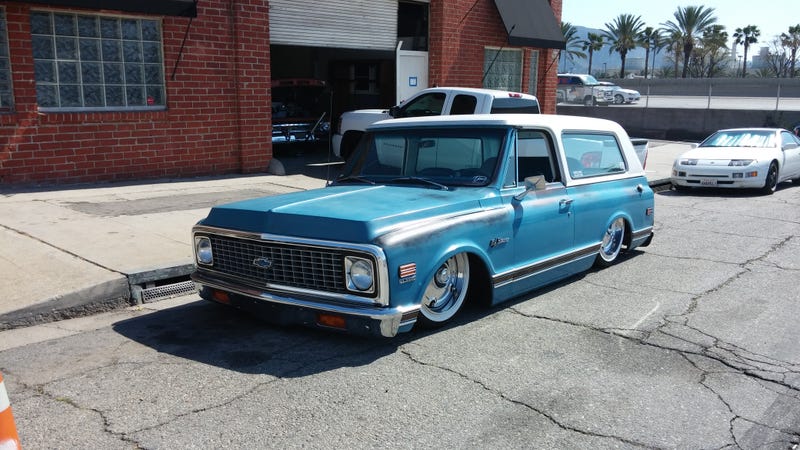 First, this low Blazer. It was parked outside of a shop which specializes in throwing LS3s and LS7s (This was their last LS1 swap) into old Chevy trucks.
The interior was MINT.
It was so low that the license plate had to be folded over.
A very clean S13 notchback with a 5 speed.
Targa!
Very nice 635CSI with a red leather interior, manual, and real Alpina wheels (Sorry aboutt he finger)
This shop had some epic things. The 356 shell was freshly painted
RUF wheels!!!!
Some epic 4X4s
The LS-truck shop's part yard. 2 very nice COEs, many spare engines.
This was parked outside of a hot rod shop....
...with some amazing projects inside
NOT my Z32!
MurderSofa, Japanese edition?
This Harvester was filled with S30 parts. That's an S30 roof leaning up against the fence
An S30! The parts to repair the rear clip were sitting in front
3000GT VR4!!!!!!
YES. SO MUCH YES.
And the karting place.
With some sedan love in the parking lot