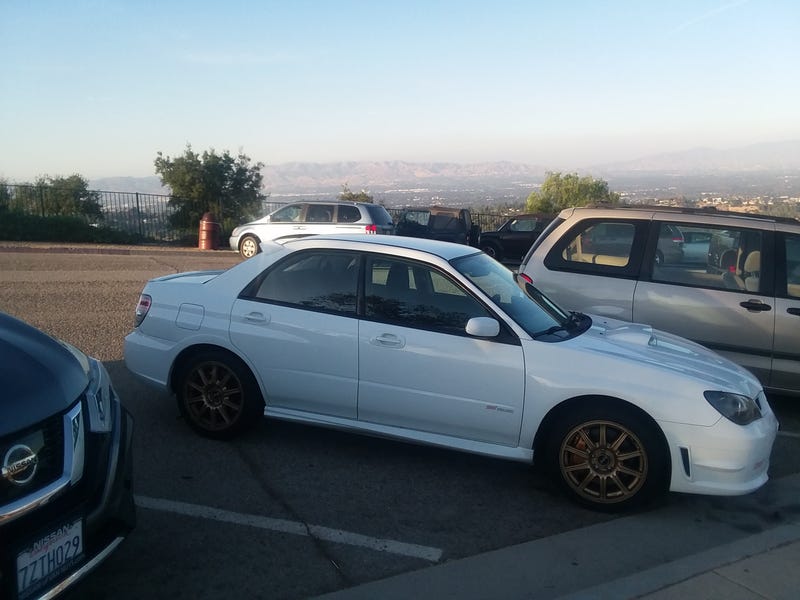 I've finally gotten around to doing some hiking for the first time since I arrived in LA about 3 weeks ago. This particular trail was only a 15 minute drive from home and had some spectacular views for how little I had to travel to get there. I hiked up on the Temescal Ridge Fire Road, to Hub Junction, and on to Eagle Peak. This is in the Santa Monica mountains in the Topanga State Park. Very beautiful "winter" day of 65 degrees and mostly sunny.
It was crowded on the peak, but thankfully I found a nice empty peak next door that had the same views but nobody on it! Plus I got to take in the view of the peak itself anyways. Otherwise the trail was empty. Just a few passing mountain bikes and the occasional hiker here or there. It was a relatively easy 8 mile round trip hike with some shady sections and just a few hilly sections.
I was also enjoying the Subaru some more since the Miata is down until the tires arrive and I get them installed along with the alignment fixed. But I won't be complaining, the STi is plenty of fun!