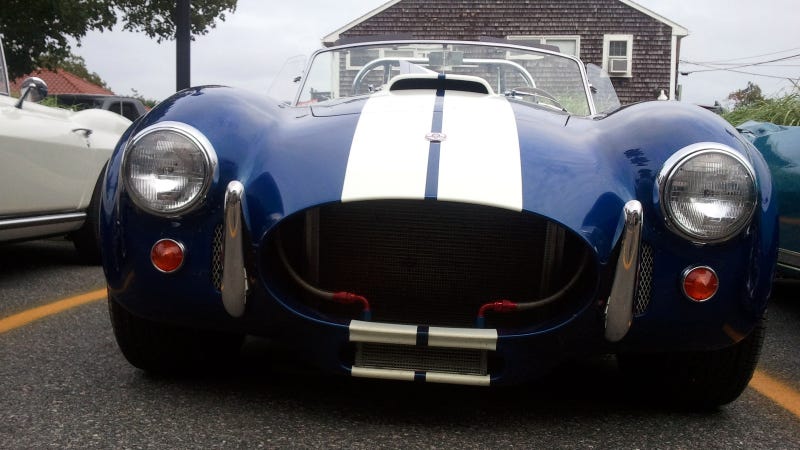 It's a small affair hosted by the local fire department every year. I was at work during the show, but luckily it was just a block away and I was able to check it out on my lunch break. I just wish I had had my real camera with me.
I apologize for the horrible framing in a few of these. The crowds and the location made it a bit hard to get far enough away from the cars.
This Mercedes won best-in-show last year.
And this Lincoln was runner-up.
Lincoln shoulda kept that greyhound.
An old truck that the FD has kept. I didn't have time to read the plaque, so I've got no info on it.
A pretty little Fiat...
...and a race prepped Sunbeam Tiger.
If you zoom in enough, you'll see that the Nash Metropolitan does indeed have an engine.
Cool, a drag car...
And now I need a new pair of pants.
Hang on a sec...
Is that...
A Cummins Turbo-diesel powered Cadillac?!
An old stock car of some sort. There was no plaque or poster but the car must have some local history, as that logo on the bumper and hood belongs to a local liquor store.
Anybody want to explain that funky wheel hub to me?
Then there's this thing. I actually witnessed it parking and "dropping".
My step-dad brought that Firebird. I've written about it before.