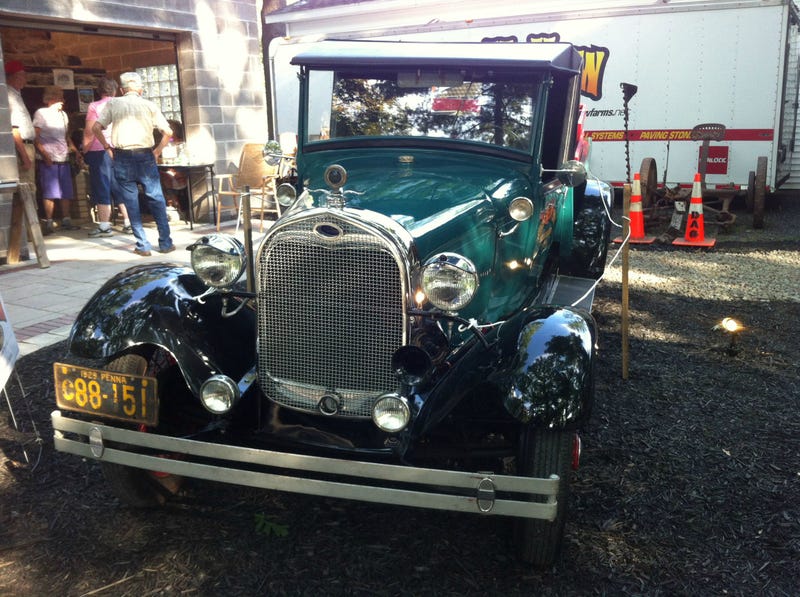 Some pics, videos and funnel cake inside.
This was really the only car there sadly. Plenty of new ones from dealers, but as far as rare/show worthy this was it.
I did enter a raffle for a not anywhere near mint 1993 Corvette which I neglected to take a photo of. (fingers crossed)
Then there was the machinery. Corn husker porn below.
This thing was mesmerizing.
The drill press has seen some advancements over the years.
Some random tractors.
Then this praying mantis of a thing.
Then watched The Cramer Brothers Band play for a bit. I believe this to be the annual gathering of all the local old white people.
Lastly, the promised funnel cake. Om nom nom.