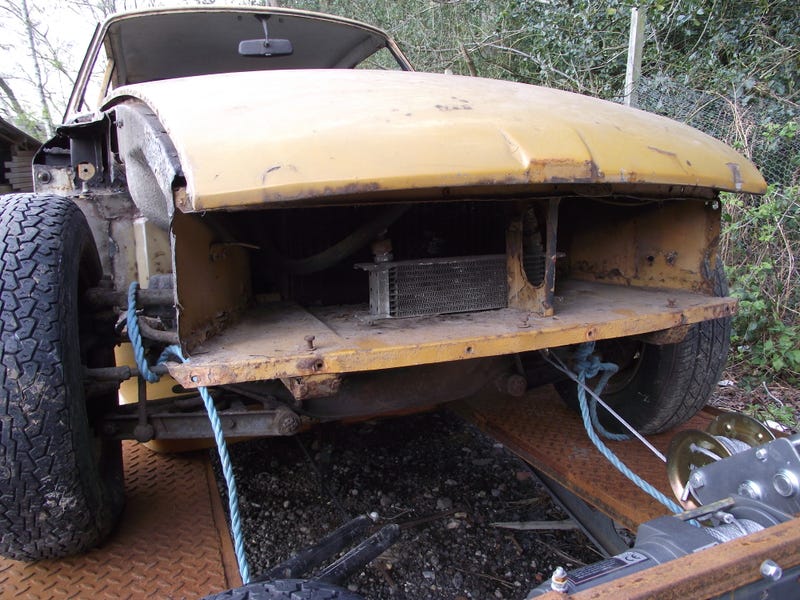 The rust is pretty damn bad, but don't worry, it's got an oil cooler ;) Priorities.
It looks passable from a distance, but when you start to get closer you can see why the chap decided not to find space for it at his new place. This is the sill on one side:
The other side looks much better, until you look underneath...
...and you realise that it's not connected to the rest of the car.

The rear wings look good too, until you get close and realise that it's got little rust holes along where there was (presumably) trim mounted.
What is actually good is the roof (which still has a headlining!) and the c-pillars and the fact that I paid 99p for it.
In fact that's the main thing.
99p.
£0.99
$1.41
1/3rd of a Big Mac.
That's what I'll keep telling myself...
Disclaimer: I actually ended up paying the chap £120, but that was for all the spare panels that came with it. Two doors, another tailgate and a good bonnet. All of which will be going on eBay because apparently I value money much higher than my sanity.