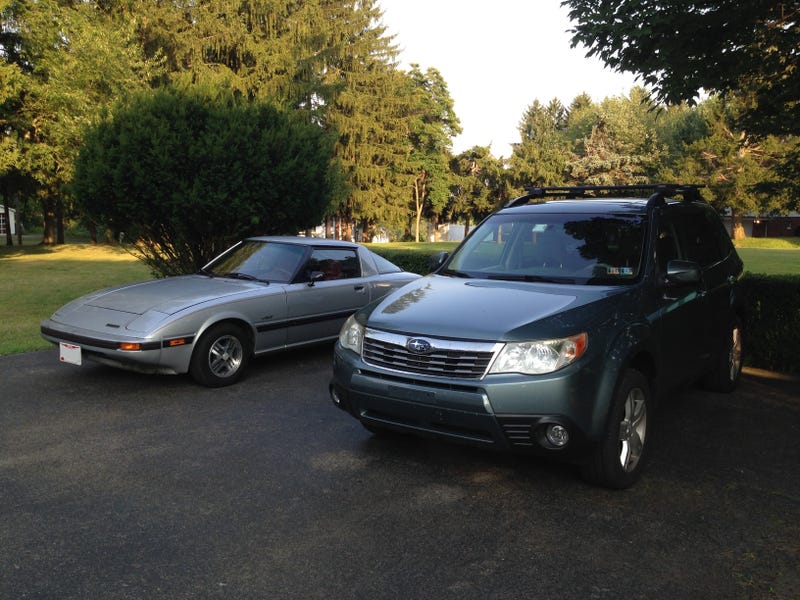 ...and found an FB RX7... and an MM54. The two of us met up with some others and went to the Pittsburgh Vintage Grand Prix. Photos will be coming later, as I've got ~ 400 to sort through as usual.
Actually, I found multiple FB RX7s in my travels.  (not including those at the show).
This one was for sale (Yay!), and an automatic (B00!) After riding in MM54's RX7, I have to say I may be sold on the FB/SA22C. I've had some experience with an SA22C before (that's a story for another day), but I've never gotten to experience one that moved before, let alone well. Let's just say, it's a lot of fun!

The end of trip mileage. Took about a tank and a half round trip, averaged something like 24 mpg or so (I don't keep track any more; it makes me sad).