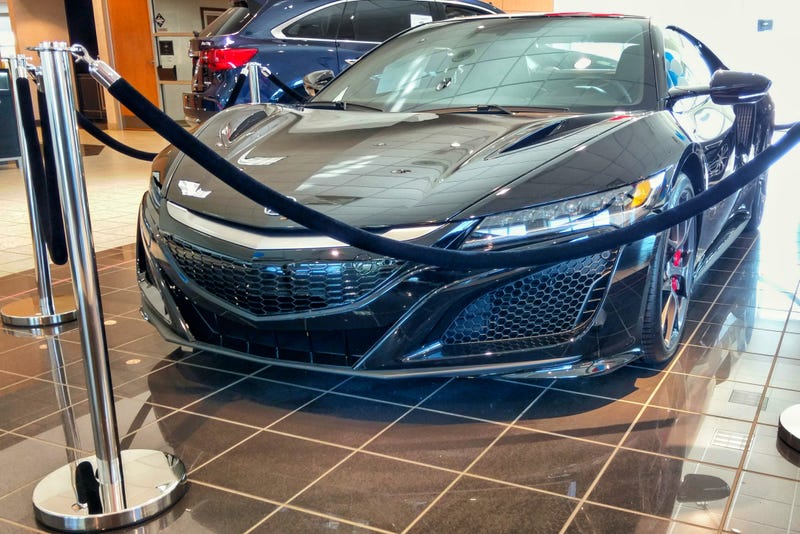 The Acura TLX A-Spec is a slightly sportier TLX SH-AWD with revised suspension, steering, and transmission tuning. I've driven a regular TLX SH-AWD and was hoping to see what differences there were with the A-Spec. So I went to the dealer.
My local Acura dealer had two TLX A-Specs, one in the showroom and one outside that was already sold. I only got to sit in the one inside.
One thing I can tell you about the TLX A-Spec is its seats had power-adjustable thigh bolsters and were very comfy overall. I am a thigh bolster enthusiast and approve very much of these seats.
I couldn't find a picture of the bolsters fully extended but you get the idea. These are comfy seats.
No idea if it drives any better than the regular version though.
Oh, and there was an NSX.