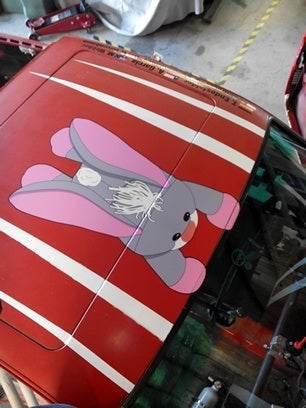 Come say hi! Look for the 944...well, the only 944. We're the only people crazy enough to bring a 944 this time.
We're making a few adjustments to the car right now to pass tech (tow hooks we hope we don't have to use, replacing coolant with water we hope we don't barf, etc.), but other than that, we're mostly ready.
SQUEEEEEEEEEEEEE!!! It finally runs...mostly. We hope. It ran great yesterday, so there's that.