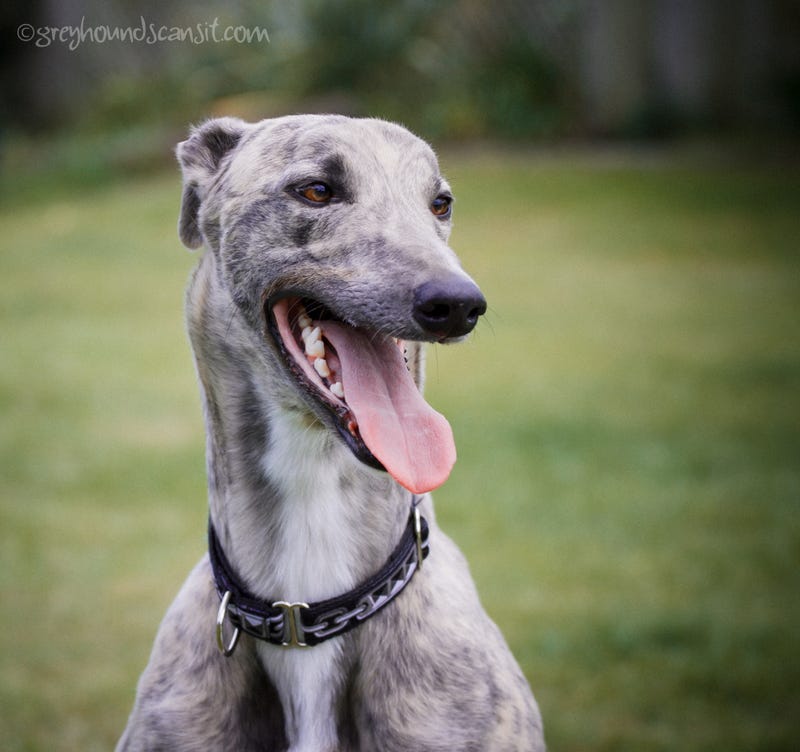 To our house. My wife and I love Greyhounds. One of our friends is moving across the pond and has been asking if we want to take in one of their rescue Greys; Artemis, a 7 year old white female. After much deliberation and taking our Grey (Tara) to meet her, it's been decided that she wouldn't be a good fit :(. Tara very pointedly refused to acknowledge Artemis' existence, which would most likely lead to serious issues at the house. Well, we tried.
Then this friend brings up something else. Something new! Something exciting! The local Greyhound rescue has a 2 week old puppy. This puppy hasn't been claimed because people are afraid of Greyhound puppies, and rightfully so. They're an absolute pain in the ass for the first four years of their life. They don't train well. They're overly hyperactive. They don't listen, are hard to housebreak, and all they want to do is run. The shelter knows this and will only release the pup to a home that has previous Greyhound rearing experience - us.
Apparently our friend mentioned us to the rescue, now they are very interested in vetting us for the pup. The wife and I are going over all pros and cons, and the pros are coming out on top. We may just end up with a blue brindle Greyhound pup in a few weeks! I'm excited / scared.