My customer grew up in this car and his dad drove it from 65 till 2007 when it was parked. Mr. Belvedere owes nothing to no one. This car is being treated right in thanks for 40 years of faithfull service. This car will still be worth less than the oilspot under it. Gonna fix it anyway. This is what it's actually about.
stress cracks around the trunk rubbers. before
and after.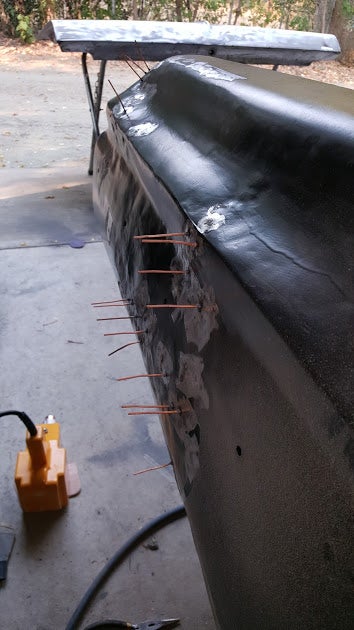 this quarter looks like a piece of whole wheat toast
fixing 1965 damage on 1964 car. yellow implement is a uni-spotter.
the trunk.