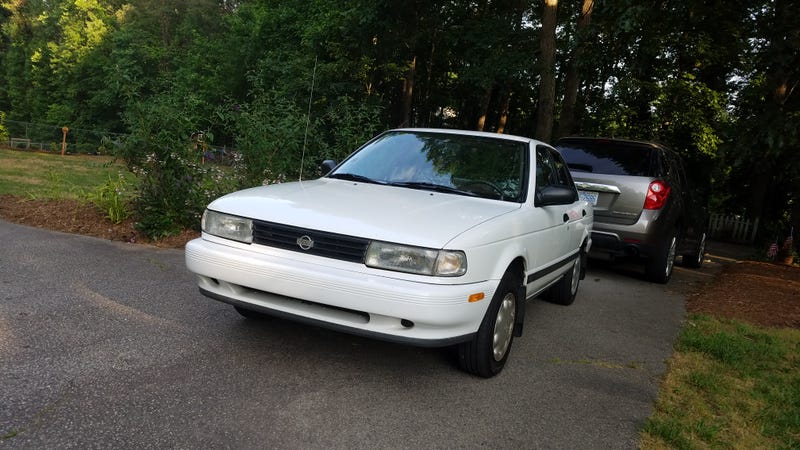 1992, XE, 1.6, automatic, 220,000 miles, one owner.
Bought in Ann Arbor, MI, lived in Chicago from 1993 to 1997, but has never seen snow. Oil has been changed every 3,000 miles, and there really isn't a ding or scratch. Best of all, it has perfectly functioning automatic seat belts and cruise control.
It's even got this bangin' Chicago city registration sticker from 1996.
Second to my father's neighbor's absolutely mint 1990 Dodge Shadow (because in Seattle, people take a ridiculous amount of care to their appliances), there probably isn't a nicer early 90'so economy car than this.