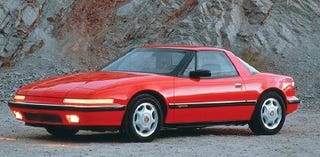 Driving through town this morning I saw not 1, but 2 Buick Reattas parked at an apartment complex. What's more is that there are at least 5 of these in my town and 2 of those are the ultra rare convertible. For reference, they produced less than 22,000 Reatttas total from 1988-1991. Only 2,437 were drop tops.. How did we end up with 5 in south Mississippi of all places?
Another fun fact: The Cadillac Allante, for which the Reatta shares its' platform, was produced for 7 years and ended up with a few hundred less produced.
Then as I am almost home I come across a GMC Envoy XUV. Remember those? It was the funny looking suv where the back end could become a truck bed. It makes me think about what an Avalanche would be if it was made as an suv for some reason.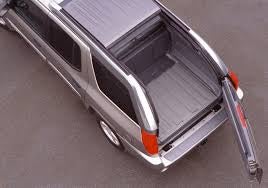 Bonus points to anyone who can tell me what other vehicle had this same design.