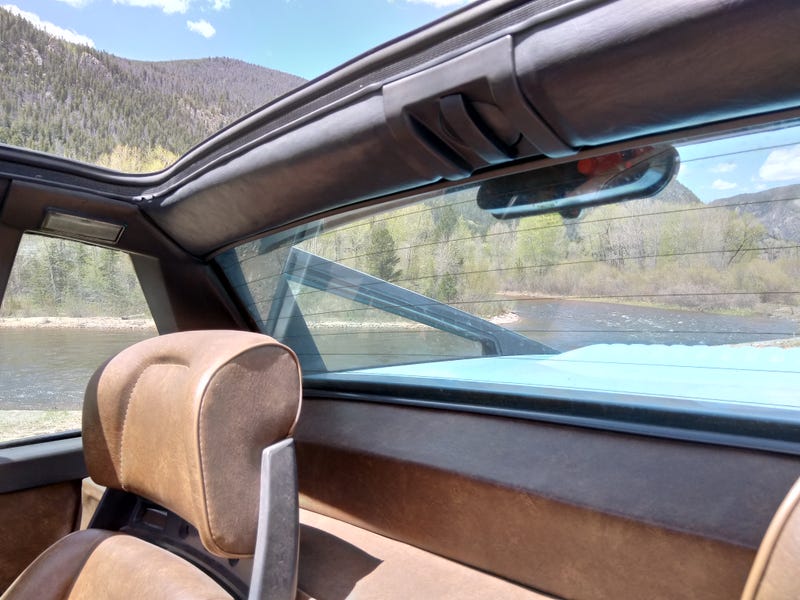 Water spots because they are kind of a pain to clean? Absolutely. It's interesting that the glass buttress was never in any of the concept art and was only implemented because people complained that the solid panels reduced visibility. Frankly, they look so much better with the glass.
Lancia started getting a little hot for my liking so we stopped for a bit to let it catch its breath. Was actually pretty pleasant just sitting there listening to the river.
Forgot sunscreen so I'm pretty burnt too.