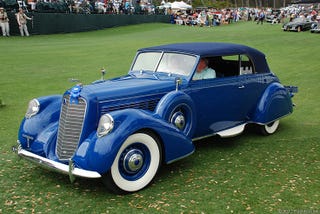 Rules: The car had to be sold new in 1938.
For me I would pick the 1938 Lincoln Model K. The car had a 414 cubic inch V12 producing 150hp. It is really a beautiful car that stood out against the Packards and Cadillacs of the late 30s.
What would you buy Oppo?