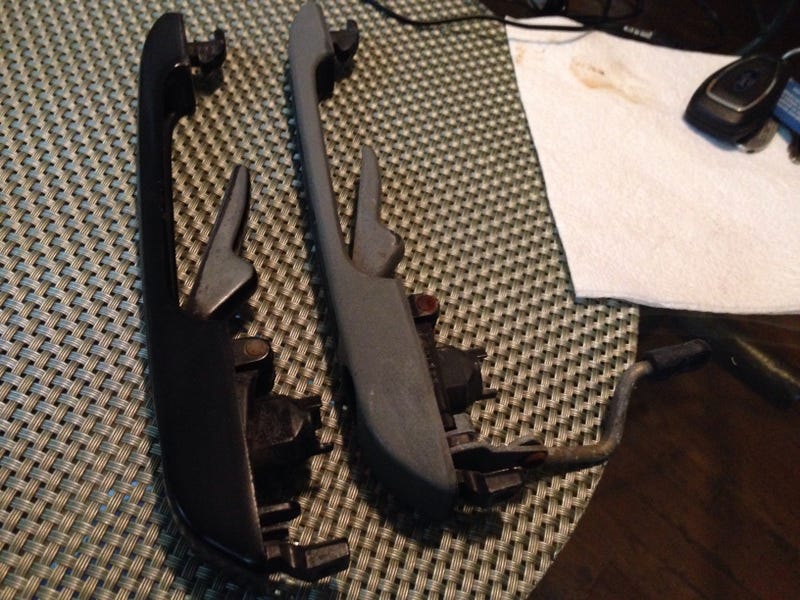 I need to repaint the gray one I found in the junkyard, but I might as well paint both that one and the passenger side original one so they match. I have two choices.
Paint it as close to the original black, the one on the left. Or, my extroverted and unoriginal option of using VHT Wrinkle Plus engine enamel for a result like this:
So, what do we think?