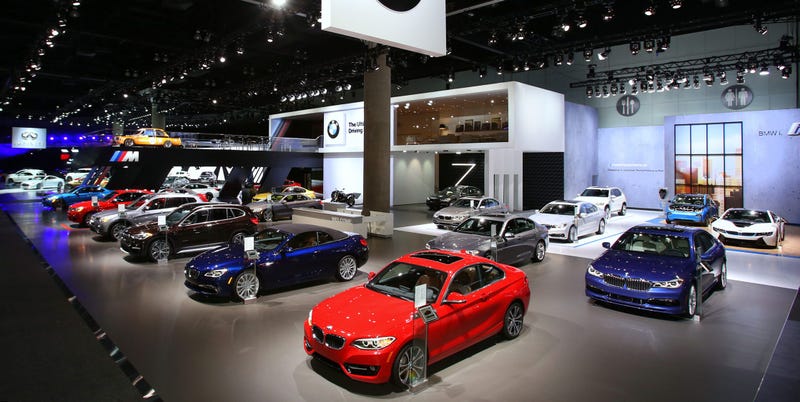 So here I sit, on the balcony, in my hotel room in the south. Beer in hand. Football on TV. But my mind is on the auto show. I've gone to either Boston or Providence the last 4 years and will have to go to the Providence one again this year. Last year I was described as "like a kid in a candy shop" as I bounced excitedly from make to make. Car to car. Seat to seat.
Personally I plan a circuitous route on who to hit and when, then walk around each model trying to note something of interest. Sure there are the spry \enthusiast cars, and I wait my turn for those, but I also just want to see and learn it all. I look at stock tire sizes, comfy seats, storage and electrical ports. Even window stickers will stop me for a few seconds. I just like being around cars!
So how about you lot?