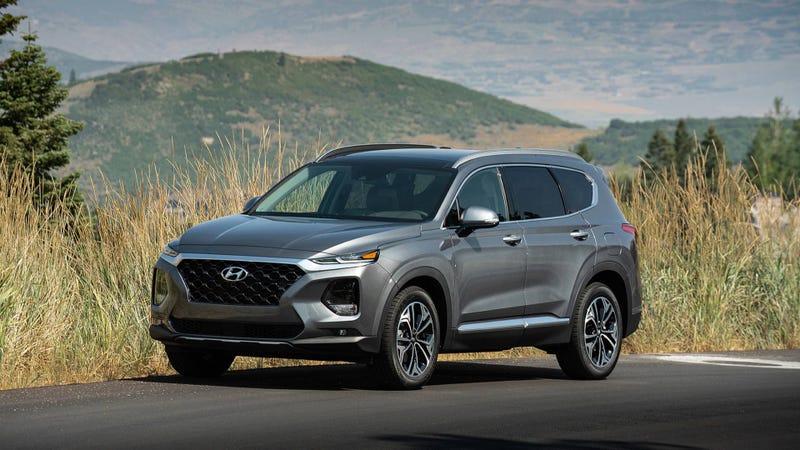 2019 Hyundai Santa Fe.
My in-laws asked for my advice on a car purchase. I recommended a CX-5, they loved the new Tiguan, they were asking about an Audi Q5, Acura RDX, and a used Mercedes something or other. So naturally, they called to say they bought a Hyundai. It wasn't even on my radar.
How did they like this better than the new Tiguan or CX-5?