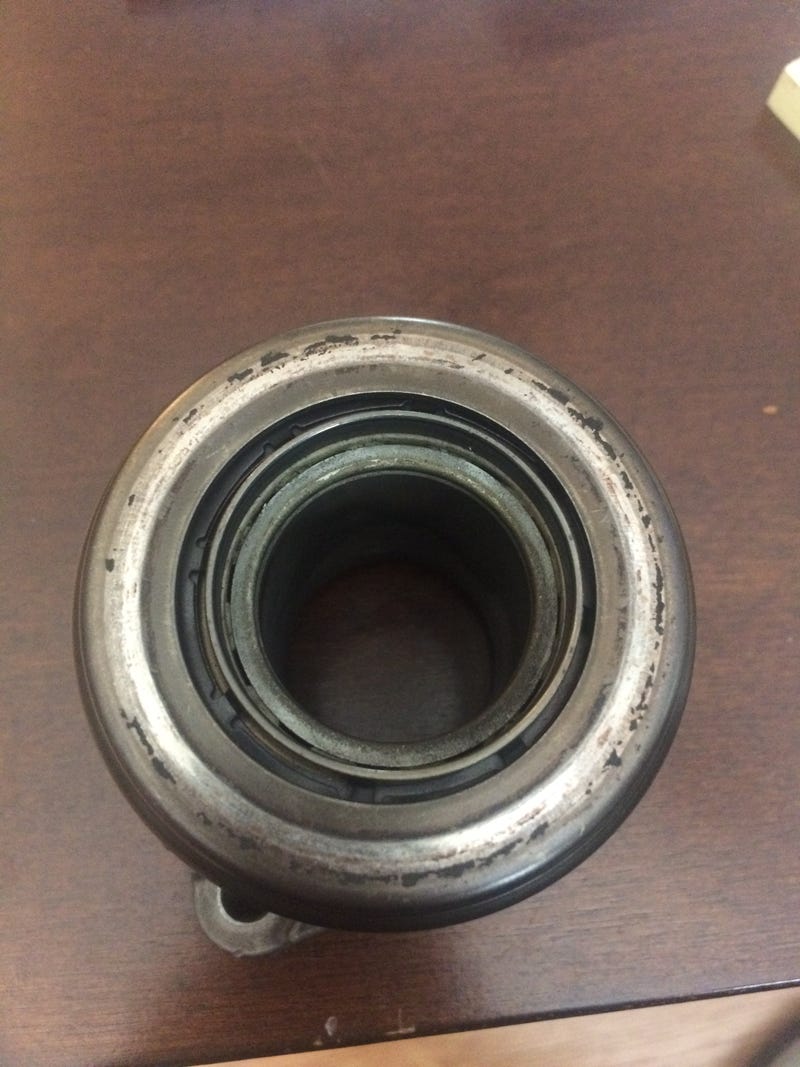 This is the old clutch actuator/slave cylinder. Confirming my suspicions of it's failure. It's tough to make it go through it's motion. Which is better than just burning through a clutch I guess. I think the part failure explains the uneven wear.
I bought a clutch from a garage south of Louisville. (It's a long standing clutch rebuilding business, just run out of a workshop)but Rock Auto sent the wrong replacement actuator, and no one but the dealer 70 miles away is selling any of the clutch parts currently. I could have waited a day but I made the trip just to avoid some other mistake and get it done. I just want this over.
God only knows the next hoop I'll have to hop through. Manuals are supposed to be simple damnit.