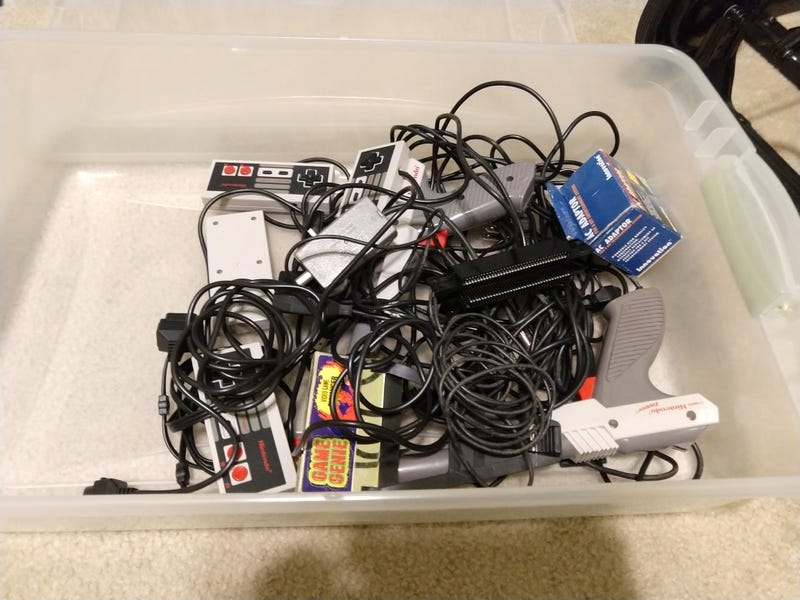 Duckhunt/SMB is in the TV/console.
Last time I counted I had
6 standard controllers (two in the action set box)
3 guns (orange one is in the action set box)
1 Action Set box complete with everything (controllers, cords, posters, foam) but a console.
Spare power adapter, spare 72 pin, spare RF adapter.
Generation NEX CIB
Pair Generation NEX wireless controllers CIB
NES controller USB adapters x2
NES controller extension cords x2
Advantage controller CIB
Acclaim Wireless Controllers pair CIB
Any thoughts Oppo?