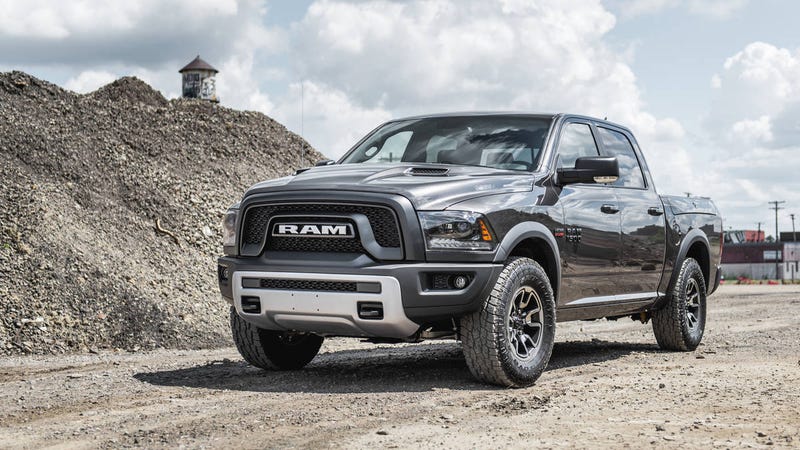 Two issues came up when the Dodge Ram became its own brand. First, Ram trucks needed a signature grill to separate the brand from the Dodge "crosshairs." Second, the Dodge Ram trucks lost their distinctive model names. It's a bit weird for me to look at a half ton RAM truck and know the model name is actually "1500." Example: Using just model names, you have the Silverado 1500, Sierra 1500, F150, and "1500" all competing against each other. You're forced to say the RAM brand name or else no one would know what you are talking about. Great for RAM but I think the RAM Rebel could be the fix to both the styling and model name issues.
How would you feel about the "Rebel" name and styling becoming the new model names and design for the RAM truck brand going forward?
If youre fine with that, let me push your limits even more. How would you feel about the "Laramie" name and the styling off of the Limited trim models becoming a kind of luxury subbrand for RAM trucks? My head has something like this going on:
Work Focused Trims
RAM Rebel 1500 Tradesman -> SLT -> Big Horn
Available engines: 3.6L V6, 5.7L V8, and 3.0L Diesel (SLT and Big Horn)
Sport Focused Trims (On and Off Road)
RAM Rebel 1500 Sport -> Powerwagon
Available engines: 5.7L V8, 6.4L V8 (Powerwagon Only), 3.0L Diesel
Luxury Focused Trims (the over-chromed, soft riding models)
RAM Laramie 1500 Club Sport -> Longhorn -> Limited
Available engines: 3.6L V6, 5.7L V8, and 3.0L Diesel
So in all, the Rebels are the Silverados and the Laramies are the Sierras. But instead of separating the trucks with a brand, they are under the same banner with different names in order for the Laramie name to have a "Denali" style of subbranding to them. Rebel is the blue collar, Laramie is the white collar. Plus the Powerwagon nameplate becomes the RAM version of Dodge's SRT or Jeep's Trailhawk/Trackhawk performance names.
The 2500 series can follow the 1500 schematic but use the 5.7L V8, 6.4L V8, and 6.7L Diesel engines (so no V6 or EcoDiesel). The 3500 series can be the same as the 2500 series but adding availability of the higher output 6.7L Cummins.
Too much? Ok...
Well maybe they can go the Mazda cars route and just go full redundancy. Imagine buying a Mazda Mazda3 and a RAM Ram 1500. Side note, it's funny how Mazda has gotten away with this for the last decade but Ferrari LaFerrari still bothers everyone.