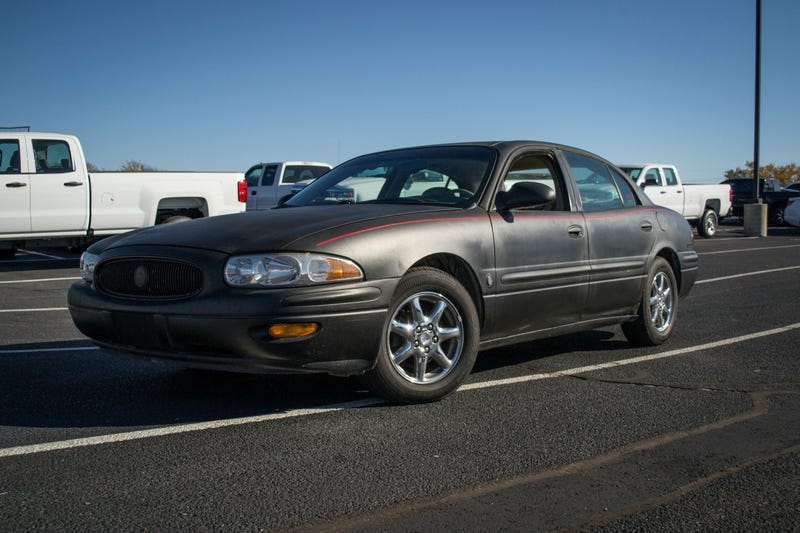 By now I'm sure you're all familiar with the Murdersofa, a blacked-out 2000 Buick LeSabre.But what would the modern version of that be? Unfortunately someone allowed me access to Photoshop so I decided to find out.
The Buick LaCrosse is the successor to the LeSabre and Park Avenue, taking their place as the top-tier Buick luxury sedan, and sporting a 300hp 3.6 liter V6 that shoves the boat to 60 in a respectable 6.4 seconds. With Ford Police Interceptor steel wheels, blacked out window trim, black paint, darkened grille, and a red pinstripe.
Probably gonna repost this tomorrow. Because Murdersofa.