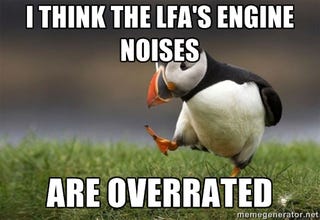 Ever make a comment you think will resonate, only to find everybody hates your thoughts? You expect countless recommended notifications only to find dozens of people telling you how wrong and stupid you are.
Here's some of mine
I hate recall posts
I think 70s custom vans are dumb (but cool in an ironic kind of way)
I think the elderly can get in a Town Car as easily as a crossover
This post (possibly)
Are there any viewpoints of yours that go against the grain? Think manuals aren't all they're cracked up to be? secretly hate Miatas? don't care for Regular Car Reviews or Chris Harris? think the new Mustang doesn't look like an Accord? You can talk about it, this is a safe place.