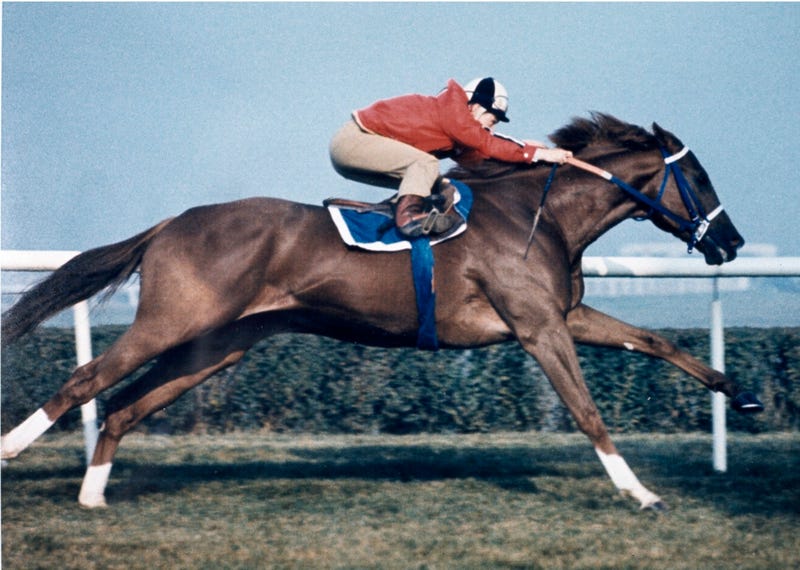 Secretariat. Affirmed. Alydar. They are demigods, the racing horses to beat all racing horses, legends among every Thoroughbred, rivaled only by Count Fleet, Man o' War, Kelso and Citation (their QOTD is lined up, coming next week).

Surely, then, that there are race cars that are their mechanical parallels.
One is considered history's greatest racehorse to have ever run, winning the Triple Crown in record-setting fashion. The other two are horse racing's most storied rivalry.
You don't really need to mention a car of the same year, just merely think of a car that has more in line with what these three horses have done.