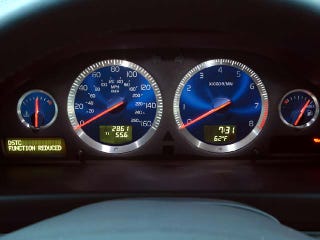 Lets see if I can make this oppo thingy do stuff....
Next year I'd like to pick up a new daily driver and I am torn between two choices which aren't even in the same class. I was wondering if anyone on oppo could help me with a decision, or tell me that I'm nuts... That works to.
I have a few requirements for a new daily that has helped me narrow down my endless search.
I don't want something thats beige (both the color and the excitement level)
Has to be able to move out of its own way
Really would prefer a manual
Option 1: Ford Focus ST
While I am not normally a small car guy, I have driven the regular focus and fit really well. I also found it to drive nice and thought the interior was good for a car in its class. I think ford did an excellent job with the new focus over what was sold in the US in prior years. I have also read a lot of great reviews for the ST and I generally like how it looks in and out which is why I'm interested.
Pros
Good gas mileage (23 city / 32 highway EPA)
252hp / 270tq
0-60 in 5.9 1/4 mile in 14.6 is very respectable
Very well equipped for such a small car
Warranty!
Cons
FWD - owning two RWD V8 vehicles, this is not a world I've dabbled with to much
Compact - It is still a small car, and being that I'm 6ft 5in I was never a small car person.
Price - its rather expensive for what is really still a focus. Only time will tell how well it holds its resale value
Option 2: Volvo S60R

Remember when I said not even in the same class? Yeah I kind of have a taste for obscure under the radar performance cars. For those of you who don't know much about the S60R (and the V70R Wagon), its a turbocharged 2.5L inline 5 with a haldex AWD system and fully electronic suspension that lets you pick between 3 ride settings (comfort, sport, and advanced). Jeremy Clarkson also said it felt like driving a big woolly bison. I had the pleasure of driving one of these (a 2004 which is the first and worst year, I'd be looking in the 05-07 range) with the manual trans and I thought it drove excellent. The clutch, which could be called an on/off switch took some getting used to, but between the turbo noise, the fantastic seats, and listening to that signature 5cyl engine rev up as I banged through the gears, I was absolutely loving this car.

It also has a nice interior (I'll be first to admit the center stack is a little bland) with fantastic seats and an absolutely beautiful gauge cluster.
(boost gauge not standard)

Pros
Very comfortable and well equipped interior (Look at those bison seats!)
300hp / 300tq turbo 2.5 I5
0-60 5.5sec 1/4 mile 14 flat (C&D Aug 2003)
AWD - better in crap weather
Has a more mature, grown up image than the ST (which adds to the sleeper effect IMO)
Full size car
Cons
15city / 22 highway - Willing to bet this car would get better MPG than my supercharged 04 marauder, but both are far worse than the ST
R's are generally problematic and very expensive to maintain. If the haldex AWD angle gear goes out, prepare to cry
Hard to find - I can take a 10min drive to the ford dealer and look at 6 ST's on the lot now, but finding a clean 6M R around me is proving to be tough, even worse when I try to find one in sonic blue

So what say you, people of oppositelock, what should I lean towards as a new daily driver?