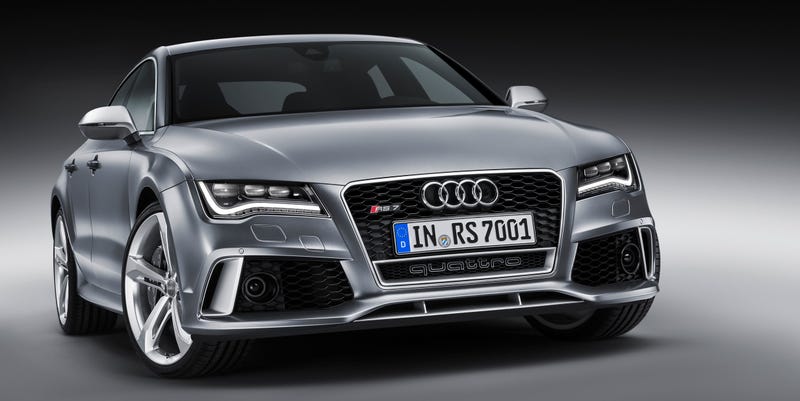 In my ongoing saga with my warranty-less Audi A5, I have been speaking with APR about why my car was flagged TD1, even though it was flashed back to stock. They are saying that there is a good chance that they will foot the bill for my engine repairs if they find any problems with the software that was put on my car when it went back to stock. Anyway, I called up the local Audi dealership that I worked with and they told me that the car got flagged during the "GFF test" that they do for every vehicle that they service that needs potential warranty work.
Does anyone know what the hell that is or what it checks for?
Here is an RS7 for your troubles.