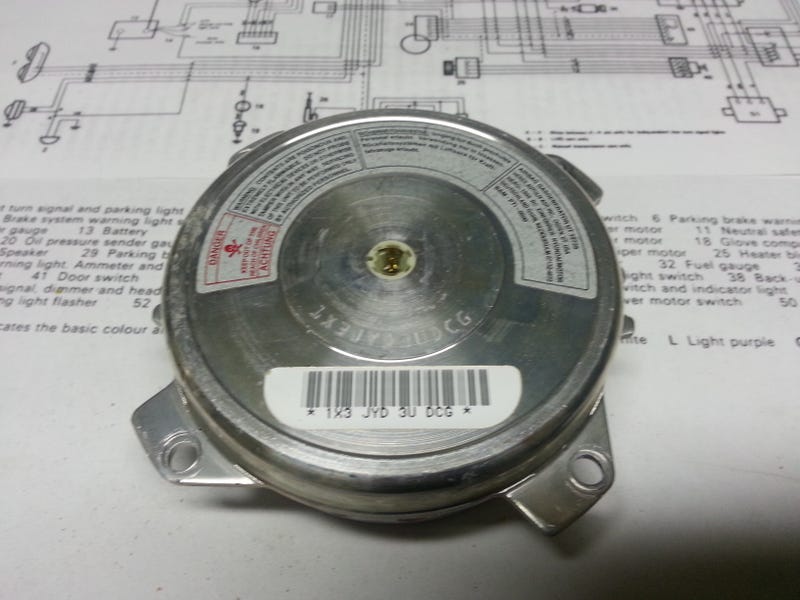 This is the detonator out of the driver's side airbag of my 1998 Hyundai Accent. Since the current plan is to use it for competition only, I pulled the airbag and removed this from the back... along with the wiring connector for it.
I've detonated airbags before at the salvage yard with a booster pack, but always a complete assembly - never just the detonator.
What should I do with it?