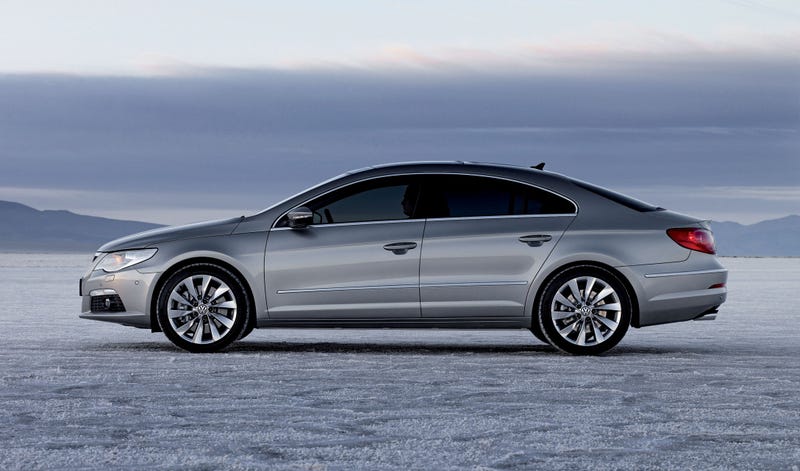 There are some wheels that look god in just about every car, a design that somehow fits every line and crease of any vehicle. VAG is great at this and proof is with all the Audi/Lamborghini wheel swap hundreds of MK3 Golfs or Passats are seen with. There is one wheel that I have seen in several other cars that just can't match anything other than the car it was originally designed for.
The Turbine 18 inch wheel of the first gen. Passat CC.
When fitted to the top of the line Passat CoupeCoupe they look excellent and really augment the design. It rounds up the package and overall gives a discreet elegance only VW's most expensive car can. A lot of people must have thought that having the same wheel on their other VW would make the same effect. It doesn't.
In this Passat it doesn't look terribly bad, but the curvature of the spokes is overdone in such a restrained design.
On this MK5 Golf it just looks ridiculous, borderline nasty.
Again, ignore the stance, and something just doesn't look right in this Golf.
Just, no.
You get the point. I found it very surprising that not only the model but a sole generation of the Passat CC can wear the wheel nicely.
What wheels only work on the original model they were intended for?