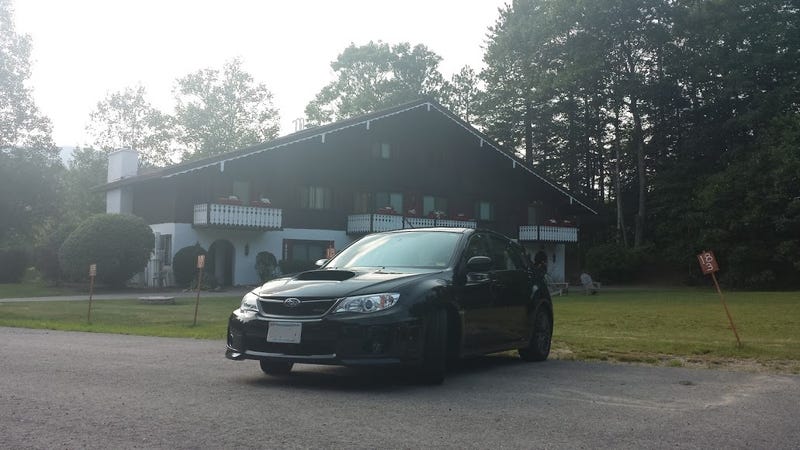 So I'm probably going to have to leave my current job if I want to get any where. This is a small company (3 working employees 5 total, i cant really say my boss's wife or the secretary do much 'work') My boss brought up that I deserved a raise a couple months ago but there was a lack of funds, I brought it up again before going on vacation last week was was told the same thing. Right now I have to take side work to meet bills and I'm tired of that. We also have to bring our own TP. The commute is nice, its a very laid back office, and the day is over at 3:30. I do enjoy the work I do here which is high end residential design. The benefits, of those that exist suck, they suck hard.
---
I have an interview this afternoon. Much larger office (25 people maybe). the work would probably not be as exciting but there would be room to grow in the company. They might even be able to help with my testing for my architecture licence. I ride my bike to the office. The benefits would be better, (401k and such) but it would probably be 9-5 (vs 8-330)
I have also been talking with a company that does repair work on houses with major damages (think kitchen fire, roof collapse, pipe bursts, flooding...) It sounds like I would meet with people who contact the office, try to get the project, and then manage the repairs. There would be limited designing required, but I would get project management experience. I talked with a design/build office and he wants to hire me but only if I get a couple yrs of project management, so even if I dont like this one, it would only be temporary and lead to a better job. This place could potentially offer the highest pay but its commission. The base salary is more than I currently make. I start my first side job for this guy Wednesday. O and he tracks his Z07.