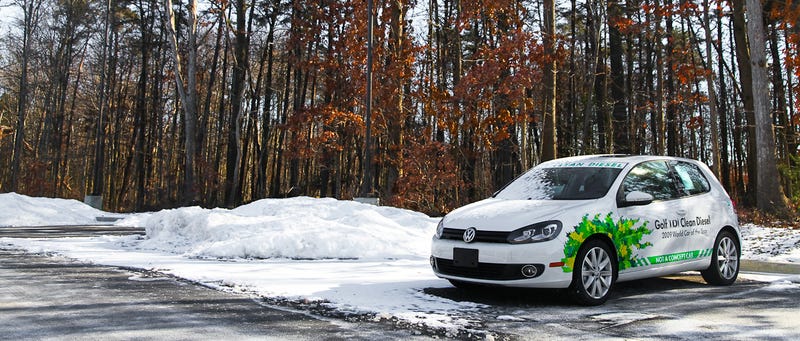 The Purge: Election Year, the third installment of Universal Pictures The Purge franchise, premiers tomorrow. The franchise chronically a United States of America which recently elected totalitarian rulers; rulers that annually sanction one night of nearly absolute lawlessness. From 7 PM to 7 AM the night after the vernal equinox, criminal statues and emergency services are suspended.
The films' characters and storylines focus on violent acts such as murder. However, all laws, including those regulating the operation, sale, and importation of cars, trucks, and motorcycles, are ignored during the Purge. For 12 hours, all drivers will enjoy no safety inspections, noise ordinances, smog checks, customs agents. Even the Virginia Highway Patrol will not bring you to justice.
With an annual 12 hours free of The Man, what would you drive?
[Photo Credit] "VW Golf TDI Clean Diesel" by Tim Wang is licensed under CC BY-SA 2.0
Author's Note: This post is editorial and not sponsored content for Universal Pictures, Blumhouse Productions, Platinum Dunes, nor Whynot Productions. However, the author is open to receiving a nice Volvo P1800ES as compensation.