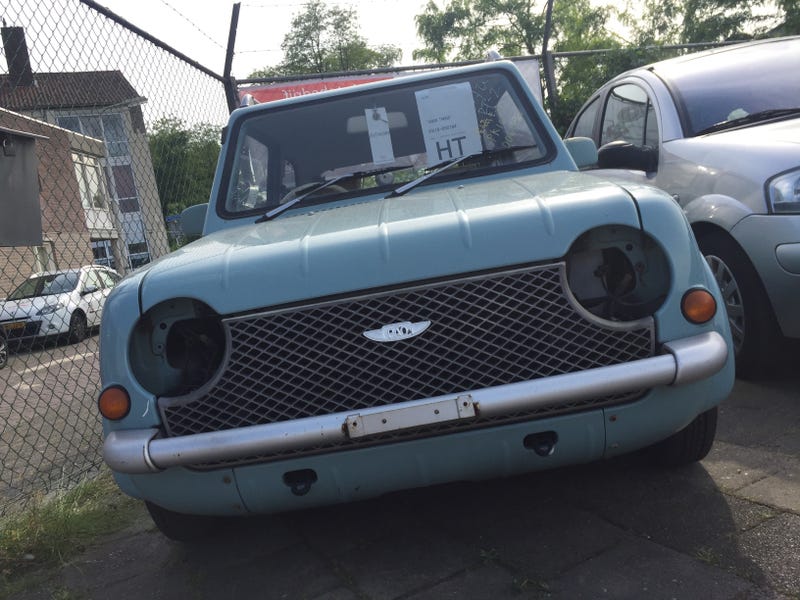 After picking up the Pao from Rotterdam Port last week I checked for necessities on it before taking it to the authorities to have it registered. Seems the front shocks are totally off so I'll have to find replacement for those: probably just Nissan Micra shocks. I took out it's headlights as these are going to "a guy" that makes 'm less RHD. So I won't blind oncoming traffic.
And that seems to be all, for registering it that is. I'll do some maintenance to give it a fresh start in Euroland, some hoses under the hood seem to be at it's end and the timing belt is over 25 years of age (despite it's supposed to last 120k, the car is slightly over 90k). Too bad those trimpieces don't seem to be readily available, I'd like a new grille as well ;-)
Yeah, the ring around it's headlight seems to be cracked a bit at that mounting point...
さようなら!