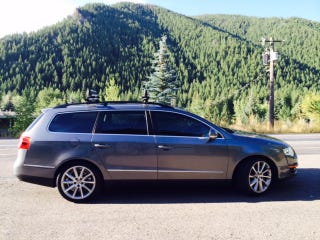 My wife is growing weary of our three car situation. When I picked up the 944, I did not realize how attached she was to our 1989 BMW 535i. I thought I'd pick up the 944, spend a month on some of the 535 downfalls, sell it, and my wife would ride things out in our 2006 Ford Freestyle for a bit but she seems to have no interest in such a vehicular transition.

Well, I'm thinking some sort of solution is going to need to come sooner rather than later based on a brief interaction we had about the freestyle just sitting on the street tonight.
The options:
1. Sell the freestyle and live in pure 80s German luxury with the 1984 Porsche 944 and 1989 BMW 535i. I don't like this plan. I do not like it here or there. I do not like it anywhere. I don't like it because, if the 944 doesn't ever fire up for some reason, I'm going to dread walking up to a 5 year newer BMW to save the day. And vice verse, even more drea. Also, the BMW would at the very least need a roof rack, and even then, I just think we'd miss having a hatch/wagon type vehicle for convenience reasons.
2. Face facts and sell the 944 (and freestyle) and I try to find some sort of compromise for my wants that can be the family hauler as well for trips. Maybe something like a 10 year old Impreza sport 2.5, a4 avant, 325i wagon. Something with sporting intentions and a manual would probably scratch my itch.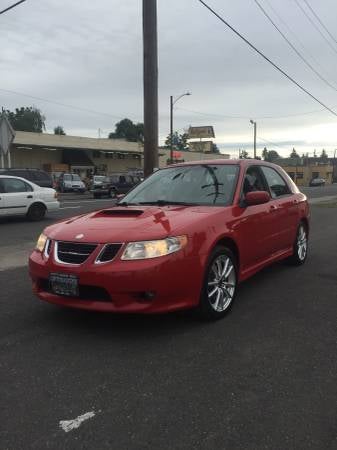 3. Sell the 535i and Freestyle, and find something in between. My wife is insistent that any new car be "cool" like the BMW, she seems to enjoy a bit of speed, and has driven manual like 3 times and sounds hesitant about jumping into it full force. She also won't travel more than one hour for the purchase I'm guessing, and our market generally sucks. I think a 2006-08 Passat wagon in black with a DSG and 2.0t would probably be a good compromise, though a bit of extra work for me. None in the vicinity for sale though.

Then tonight I found a bit of a wild card. It's a low miles, early X5 3.0 that I think my wife would dig the crap out of, if she was open to driving a manual. Lowered, they're like a chunky wagon(and yes, I'd do it, the worst it would see is forest service roads). They are really heavy, but I'd be interested in checking one out, decent acceleration for being the "small" engine of the family. I especially love the thought of buying it, before selling any of the other cars. Brilliant!
Of course, we could just continue to be the people with three cars on our tiny street, always taking up lots of curb space. Owning too many cars in my hippie little town is an especially grievous offense though.

Anyone have thoughts? Keep the three? Have an idea of a car my wife may like that could serve road trip duty? Should I suck it up and sell my new partner in crime, the 944?