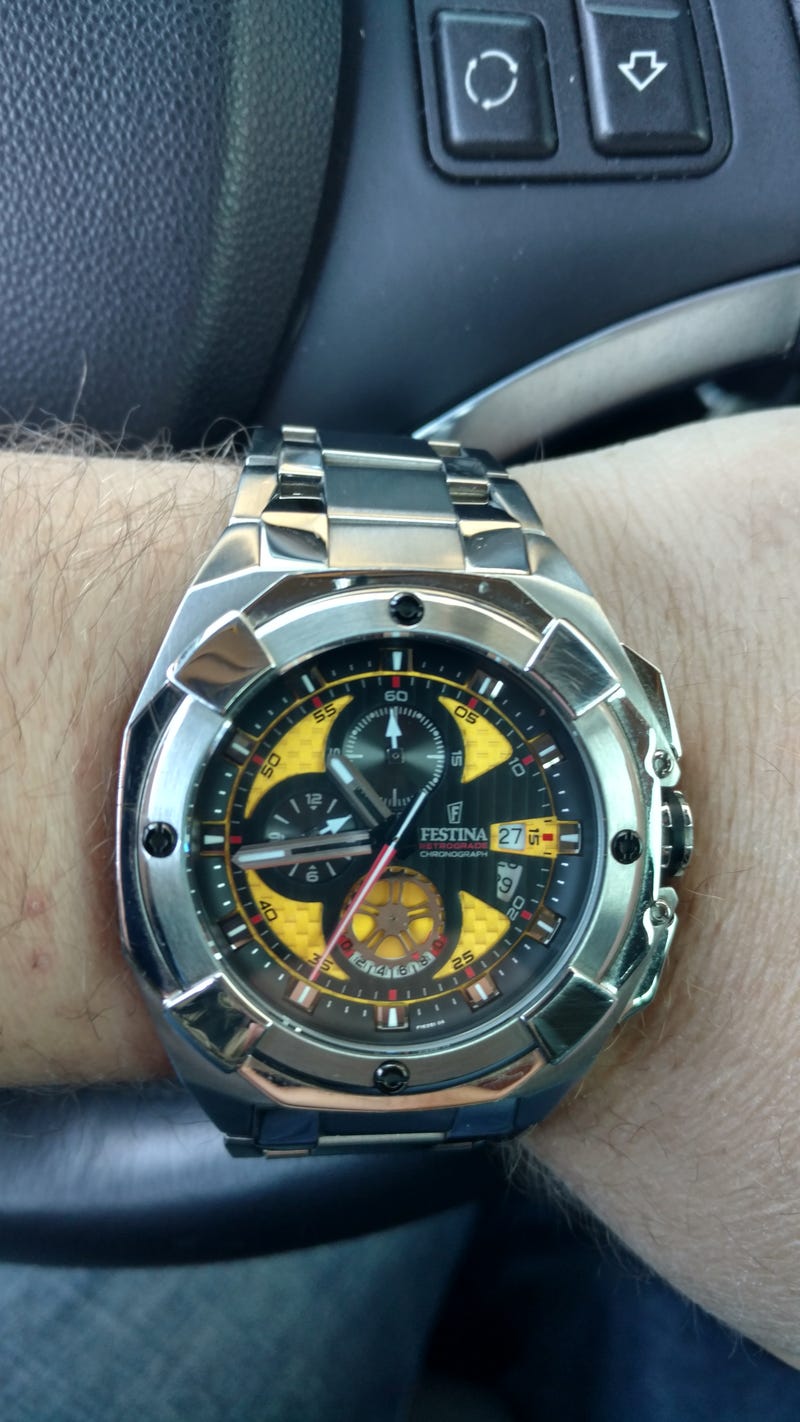 Today I have on my Festina F16351/4 Chrono Bike. For those who don't know, Festina are the official timekeeper of the Tour de France and this watch is from the line they make to recognize that.

I managed to score this watch brand new several years ago for super cheap (paid $1oo when it retailed for close to $400) at a Jewelry store. It was the only Festina in the store and I guess the people behind the counter had never heard of them. Honestly, I hadn't either. I did a little research while I was there and, realizing what it was and what a great price they had for it, purchased it.
By far this is the heaviest watch I have. I'm not too big on that and it took some getting used to, but I was drawn in by the looks. The yellow part of the face is actually carbon fiber and I think it is a unique and nice touch.
So Oppo, what do you have on today?