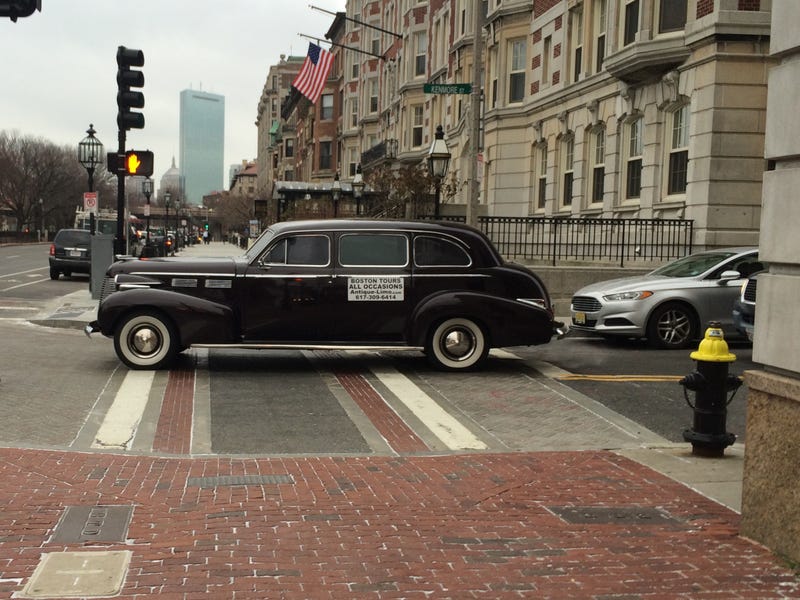 I spotted a thing. A very large thing indeed. The last two days have been rainy and shitty in Boston. As a result, spotting this 1939 Cadillac 8-Person Imperial Limousine was quite the treat. Apparently its a part of a company called Antique Limo and you can rent it out for tours and weddings or something. That's a pretty cool idea if you ask me.
So I was thinking about other limos. My initial thought was that I don't like them, but that's not true. While I don't like stretch limousines, a Maybach is also a limousine. As are a lot of LWB cars meant to be enjoyed from the comfort of the back seat. So, Oppo, what is the second coolest limousine in all of human history?*
*After the Pullman, of course.