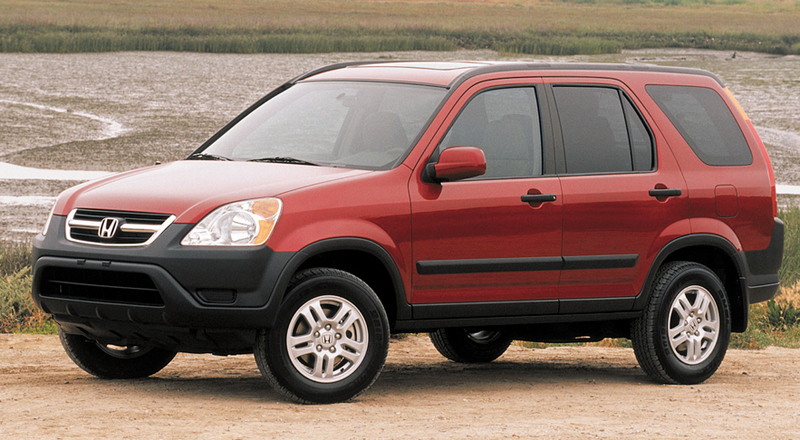 Photo Credit : Google
Hey everyone, my name is Brian and I am going to start a weekly or even more often post about me fixing up my 2003 Honda CR-V and getting her ready to sell. Why am I wanting to sell my car you ask? Well I will lay it out in a few bullet points!
1.a.)Well it is a hand me down. It was given to me by my father after my 2006 Suzuki Forenza Station Wagon (it was quite awesome) decided to downshift into 1st at 80 MPH, thus taking out the engine and leaving me without a mode of transportation. So my Parents gave me this beast of early 00's kit.
1.b.) Because of it being a hand-me-down i am an ungrateful prick and I don't really want it. I appreciate it and being car payment free is great but it is just not the right vehicle for me.
2) I just graduated with a Bachelors in Telecommunications from an infamous (around the state) Pennsylvania University. And for the past few years I have had the new car bug brewing inside me. You all know the feeling of when there is an urge that you just cannot quit to have something new and shiny in your life.
3) I am hoping to get a job in the "Big City," you know the one that has a few songs written about it and has a nickname that is also a fruit. So I am going to need something that can get from Point A to B in a commuting like fashion that is not going to break the bank.
So now that I have explained to you all why I want to get rid of my car I am going to explain what the purpose of this post is. You all might be thinking. "This is some schmuck that is trying to be like Doug Demuro with a Jalopnik Post that he is hoping will become a big sensation and entertaining while he is at it." And what I have to say to that is, YOU ARE CORRECT! But unlike him I live in the northern part of the state!
Anyway I just want to document the steps that I am taking to make my car more presentable for the selling audience. Kind of like when someone is on Pawn Stars and they shine up a priceless item because they think that it will make it worth more! But it turns out it doesn't. I really hope that does not be true for cars. Which would be for 1) Terrible and 2) A strike to my ego!
Anyway before I get started on my first items on the list I would like to re-introduce myself! My name is Brian Stieh as you can see from my user name. I chose to use my full name because it seems more professional and I am not creative enough to come up with a Pen Name. But if I did it would probably be something like Rodney Canon or Ken Whitefish. They both sound fun, maybe I should have used those. But I guess it is to late for that. I am from a small town that is classified as being part of the NYC metropolitan area. Even though it is a little over 2 hours away from it. Yes that means the Poconos. The place where mobsters used to love to hang out but now is just the "go-to" vacation spot for families from "The City" as they say when they come into my job seeking service and looking around like it is some alien planet. "I CAN BUY FIREWORKS HERE" I once heard a woman exclaim when she saw the plethora of fireworks stores. I am the father of 1 child. He was a surprise for me but turned out to be the greatest thing to ever happen to me. And as I said above I just graduated from an infamous (around the state) university that is known for it's yearly Party of the Block and the town is known for having a very large fair. So, I have a lot of free time now. I hope to get to know you all a little better in the next couple weeks!
In my next posting I will introduce you all to my vehicle and what needs to be done to her.