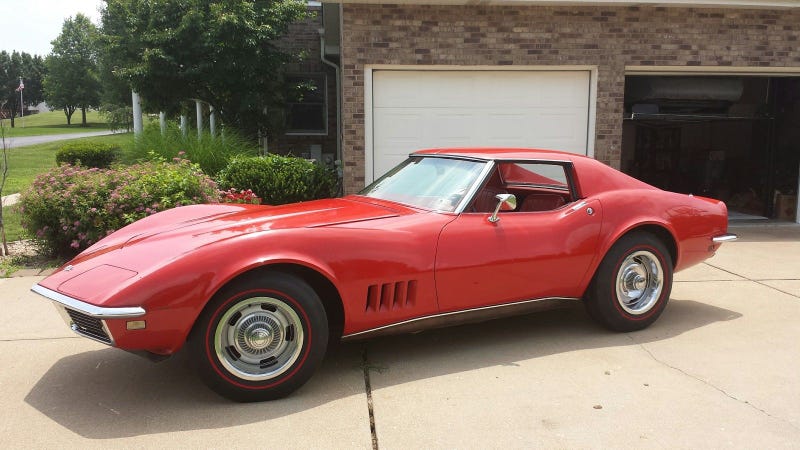 My dream car is a 1969 Lamborghini Miura P400 S. Needless to say, I'd love to own one. But this one recently sold for $1.27-million so as you might guess, it's a tad out of my price range. That's why I have an attainable dream car in my head.
The dream car that I could realistically afford some day is a 1968 Corvette Stingray like this one. C3 Corvette prices are pretty reasonable compared to the money that C2 Sting Rays exchange for. The ad I've linked is asking $22,500 OBO for a very clean car with a manual transmission and I've seen ratty ones sell for less than $20,000.
It might not be as exotic as the Miura, but the 1968-9 Corvette is a dream car that I could hope to afford. What's your attainable dream car?