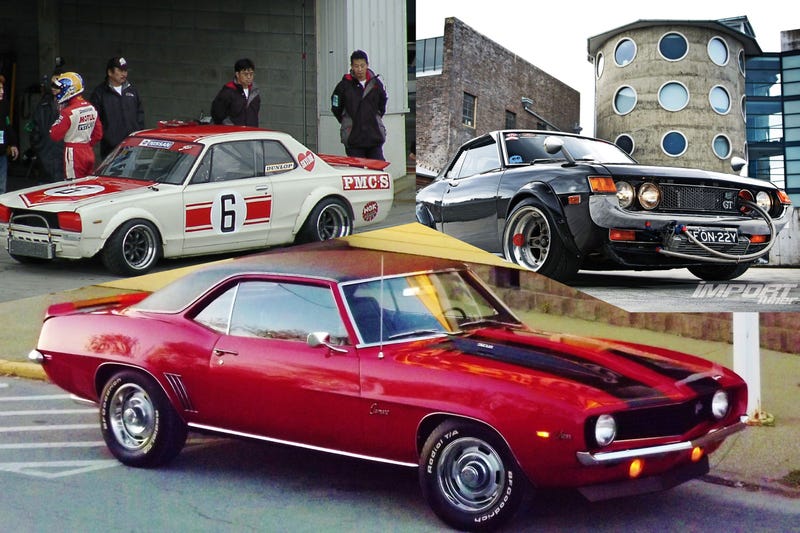 Simple question, if you had an unlimited budget and access to any car parts (as well as an actual professional doing all of the work) what would you build?

I've got two ideas-
1) Base model '69 Camaro with a straight six. Add bolt on fender flares, external oil cooler, plexi headlight covers (from a first gen Celica), the paintjob from a Hako racecar, Weber carbs, vintage JDM wheels, and a bunch of period go-faster and suspension parts. Oh, and convert it to RHD. Drive it to muscle car shows and piss everyone off.
(Artist's depiction)
2) Second gen MR2. Full carbon monocoque which looked 100% stock on the outside. Built N/A 4AGE, pushrod suspension. Paint it all white, spoiler delete, white TE37s. I'm not even sure what I'd do with it, but I like the idea of an MR2 with a Le Mans prototype chassis.

Your turn!