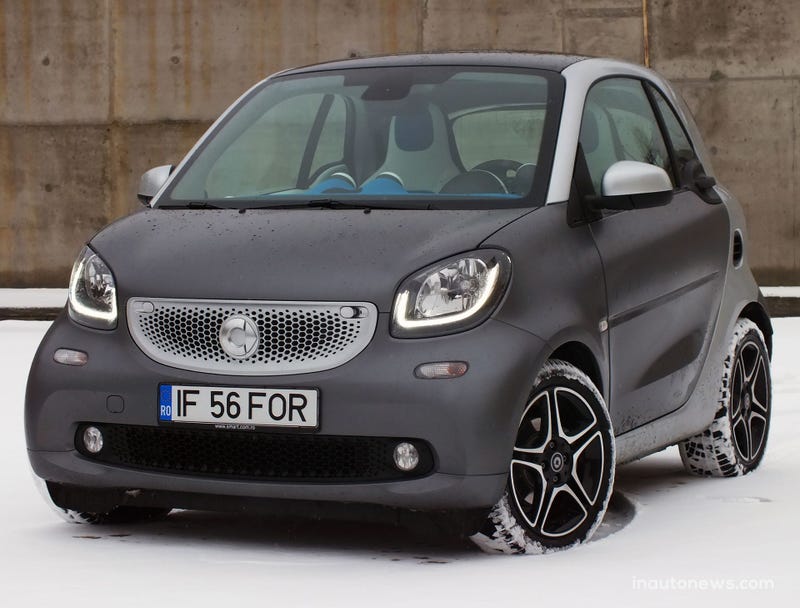 Good morning Oppo!! I've been catching up on lost time on here and the fp. Interestingly enough, Jalopnik is more fun when you have more content to read! Anyway, I have a question...
So, I finally have the capabilities to repair the smart...as in I could repair BOTH the belts and the wheel bearings at the same time with tons of cash to spare...but there's a problem: I won't have that money until either early or late April.
The right front wheel bearing in the smart started dying around 99k miles or so. I have 105k right now...the wheel bearing is incredibly loud...like drown out my music on max volume loud.
That said, taking a look at my tyres, no cupping. There also isn't much wobble in the steering wheel. I think there's more wobble than normal...but I don't have a good enough memory to confirm.
I'm getting nail biting-ly nervous every time I get behind the wheel.
So I guess my question is, how long can a grinding bearing last? Fixing the car cannot happen right this second as there are higher priority items (like the window tint ticket) that are on my immediate task list...the wheel bearing/belts (and my hair) are on my April task list.
Here's an awesome matte grey proxy for your time. Also, screw you smart USA, why can't we have the fun colours?!? lol
Update: Nibby and Hammerhead, thank you. I went ahead and bought the part. Rather be safe than have a wrecked car, right?