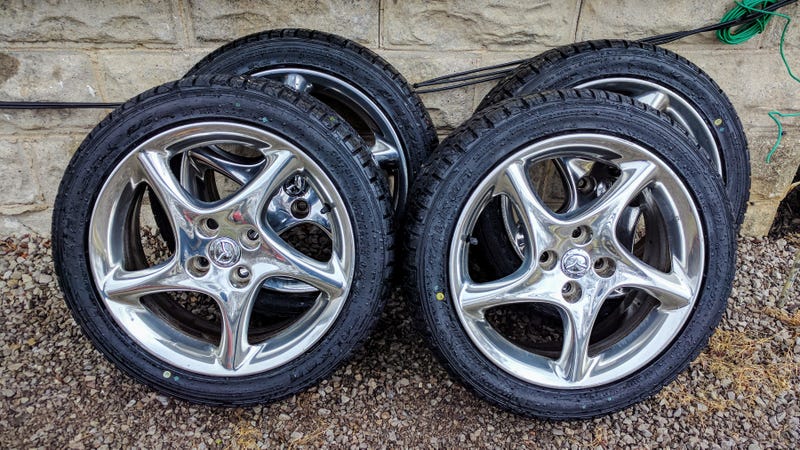 Taking the Miata out to Denver for my brother to drive while he gets his Jeep figured out. It needed a little work before I would be comfortable taking it on a road trip, so it's at the mechanic right now.
It also needed tires, so I dropped off the stock wheels to get some fresh tires installed (Falken Ziex ZE950 AS) while the car is in the shop and picked them up this morning.
Figured I should clean all the brake dust off before they go back on the car, so I broke out the wheel cleaner and hose on this 40F day and froze my fingers off getting them clean. They're a little rough songs the edges, but they clean up well and I'm happy with the results.