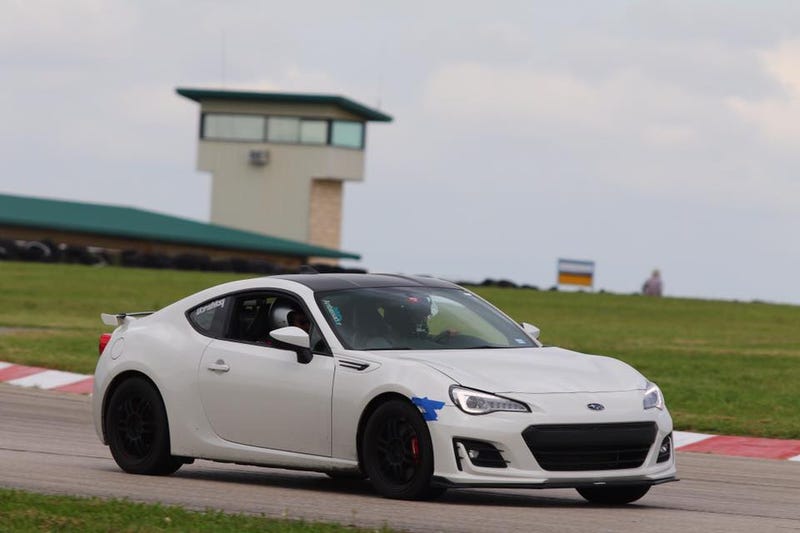 Hey Oppo, I'm a little stuck with my BRZ. It's a daily driver but I'm hitting track days at MSR once a month and autocross with NTAXS when it doesn't interfere with track days BUT I'm stuck on my wheel/tire options.
I'm currently running 17x8 Enkei RPF1s which barely clear the Brembos as track/autox only wheels. They have BF Goodrich gforce Comp 2 tires with 30-40% tread left in them, but have seen so many track days that they're barely more grippy than the stock primacies.
Now I'm trying to decide it I want to up the size of the track wheels and get TE37 or TC105N in an 18x9/18x9.5. They both will weigh more per corner than the RPF1.
Also what tires? Should I get the Potenza RE71R or wait for the new Pilot Sport 4S? Direzza star specs or just get another set of the BF Goodrich gforce?
All this choice is making my head spin.
Photo for your time.