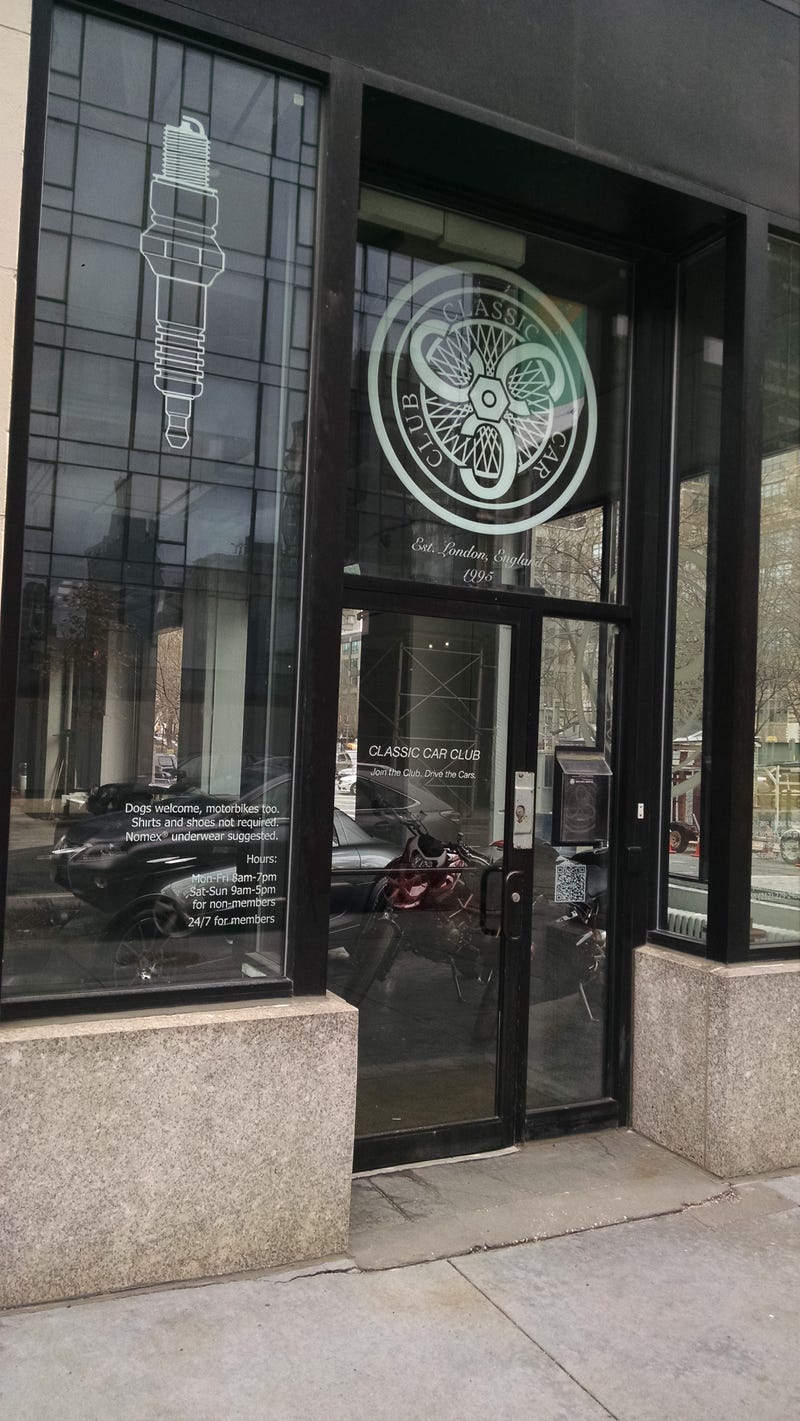 I came up to NYC to go to a St Patrick's day party Saturday night. I was looking for Cars and Coffees when I remembered all about CCC. Convinced the wife to walk across Manhattan to look at "zipcars for really really nice cars."
It was worth the walk. Some of the upper end cars were out for the day, so I missed out on the Ferrari, Lamborghini and McLaren. Walking around was still automotive extacy.
The space is amazing. Open floor plan with lifts one one side and a display area and lounge the other.
My favorite was the SLS. My wife's was the dark blue Aston Martin.