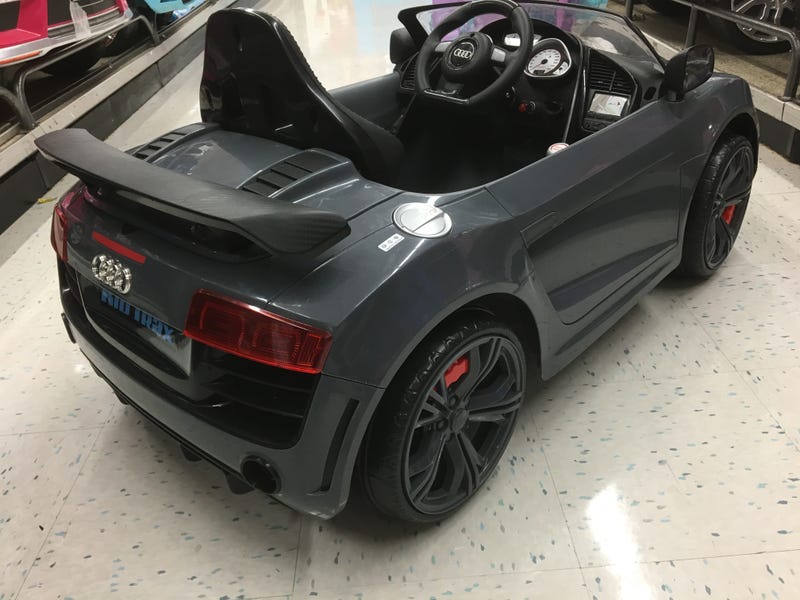 This is an Audi R8 GT, and it may well be a nicer item than a majority of the actual big-kid cars that were sitting in the parking lot of the store.
There was also a Porsche 911 GT3 which featured an actual, working radio, and very realistic looking faux carbon ceramic brake rotors.
This Range Rover is likely more reliable than it's full-sized counterpart.
This Mercedes ML AMG sported some very real speakers in the back, an aux cord, and huge plastic chrome wheels. In other words, this toy, this plaything for well-off children had more amenities and better fit an finish than the 2000 Chevrolet Blazer I used to drive to Toys-R-Us.
If these things aren't enough to spur on a new generation of gearheads, then I don't know what is.